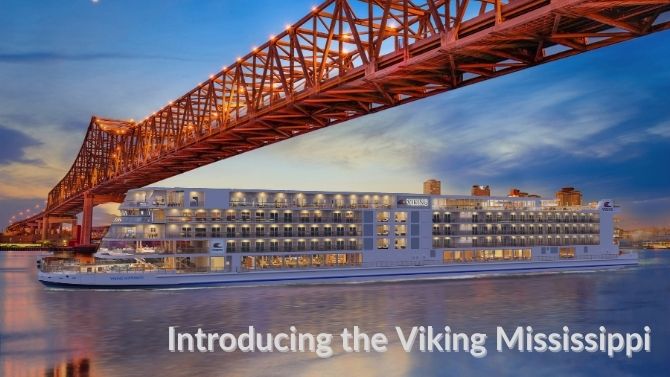 For over 20 years, Viking has brought you closer to the heart of the destinations you want to explore. Join them as they bring a longtime dream to life and embark on a new era of modern exploration on the Mississippi River. Starting in 2022, set sail on their highly anticipated voyages through America's heartland, bringing the Viking experience closer to you.
Inspired by Viking's award-winning river and ocean ships, the new state-of-the-art Viking Mississippi features clean Scandinavian design and public spaces that are familiar to guests but have been reimagined for Mississippi River voyages. Enjoy al fresco dining on the Aquavit Terrace; relax by the glass-backed Infinity Plunge Pool; and enjoy scenic sailing from the two-story Explorers' Lounge. The five-deck ship's cutting-edge design, expansive windows and comfortable amenities will make it the largest and most modern cruise ship in the region.
Make your dreams come true in 2022 and be among the first to explore America's mightiest of waterways with Viking. These inaugural sailings are now open for sale.