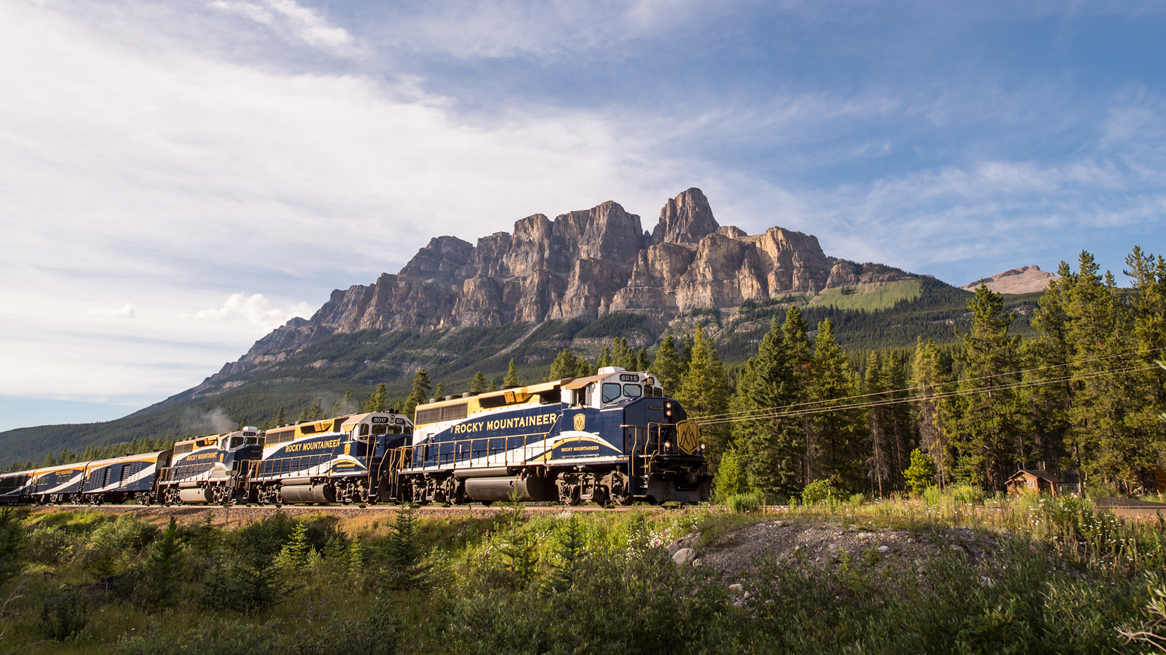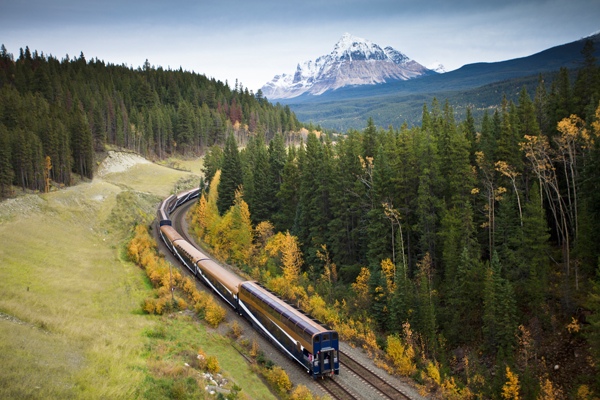 For more than 30 years, Rocky Mountaineer has hosted guests from around the world on luxury train journeys from Vancouver through the Canadian Rockies, showcasing the best scenery Western Canada has to offer. With three unique rail routes, two rail service levels, and a variety of packages we curate with local operators to offer tours, activities, and extended stays, you can create a memorable journey​ that's just right for you​.
Rockies to the Red Rocks
Rockies to the Red Rocks, is a two-day train journey between Denver, Colorado, and Moab, Utah, with an overnight stay in Glenwood Springs, Colorado. The train travels only during the day and features oversized windows, so your clients do not miss a moment of the ever-changing landscapes. We are the only passenger train to take guests directly to Moab, with guests arriving a short drive by motor coach from downtown Moab.
The Canadian Rockies
One of Canada's biggest tourism draws, the Canadian Rockies are home to five pristine National Parks, which collectively comprise a UNESCO World Heritage Site. Completed in 1885, the Canadian Pacific Railway, the line which Rocky Mountaineer runs along, is a piece of Canadian history and an incredible engineering feat. You can enjoy easy international air access through Vancouver, Calgary, or Seattle. As Vancouver is Canada's largest cruise port, it's easy to pair a Rocky Mountaineer journey with an Alaska cruise.
An onboard experience like no other
Custom-designed, all-dome fleet ensures unparalleled views of Western Canada's spectacular scenery through areas unreachable by cars or other tour operators.
Our trains only travel during daylight hours, with nights spent in the comfort of specially chosen hotels. The chef-created cuisine onboard Rocky Mountaineer is of the highest standard, inspired by fresh Western Canadian ingredients, and keeps even the most discerning palates happy. The unique storytelling by Rocky Mountaineer Hosts, together with friendships formed with fellow guests, help create ​your unforgettable journey.
---
Special Offers:
Stay tuned for special offers!