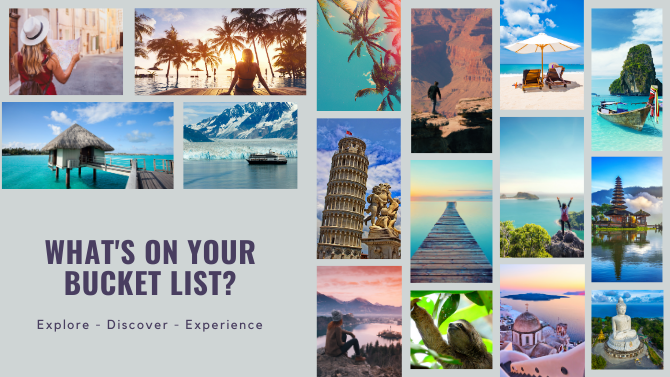 As the world has started to open up again, we no longer take it for granted. We breathe deeper than ever before. We go farther and see more, and appreciate every grain of sand. We cherish every splashing wave and with every sunny day, we will understand how special all of this really is.
It is time to connect with the world like never before.
If you are feeling emotional about seeing the world in all its glory, you are not alone! Give us a call today to start talking about YOUR Bucket List, and how we can help you turn your lifelong dreams into reality.