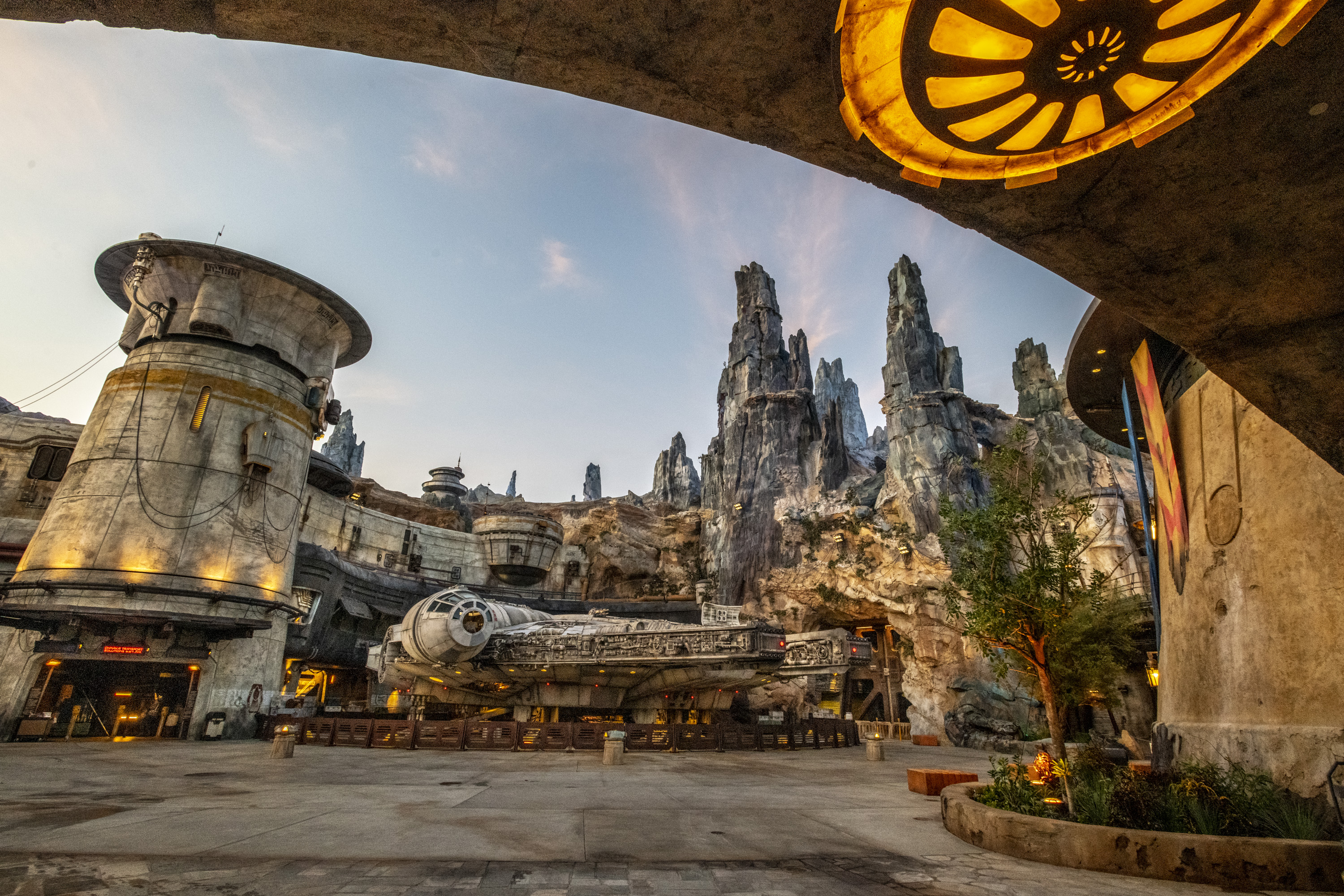 Discover Star Wars: Galaxy's Edge at Walt Disney World Resort, where you can live out your own Star Wars story, fly the Millennium Falcon, and explore a remote outpost where adventure awaits.
Attractions
Millennium Falcon: Smugglers Run
Fly the Millennium Falcon on a thrilling interactive smuggling mission.
Star Wars: Rise of the Resistance
Join the Resistance in an epic battle against the First Order on this exciting new ride.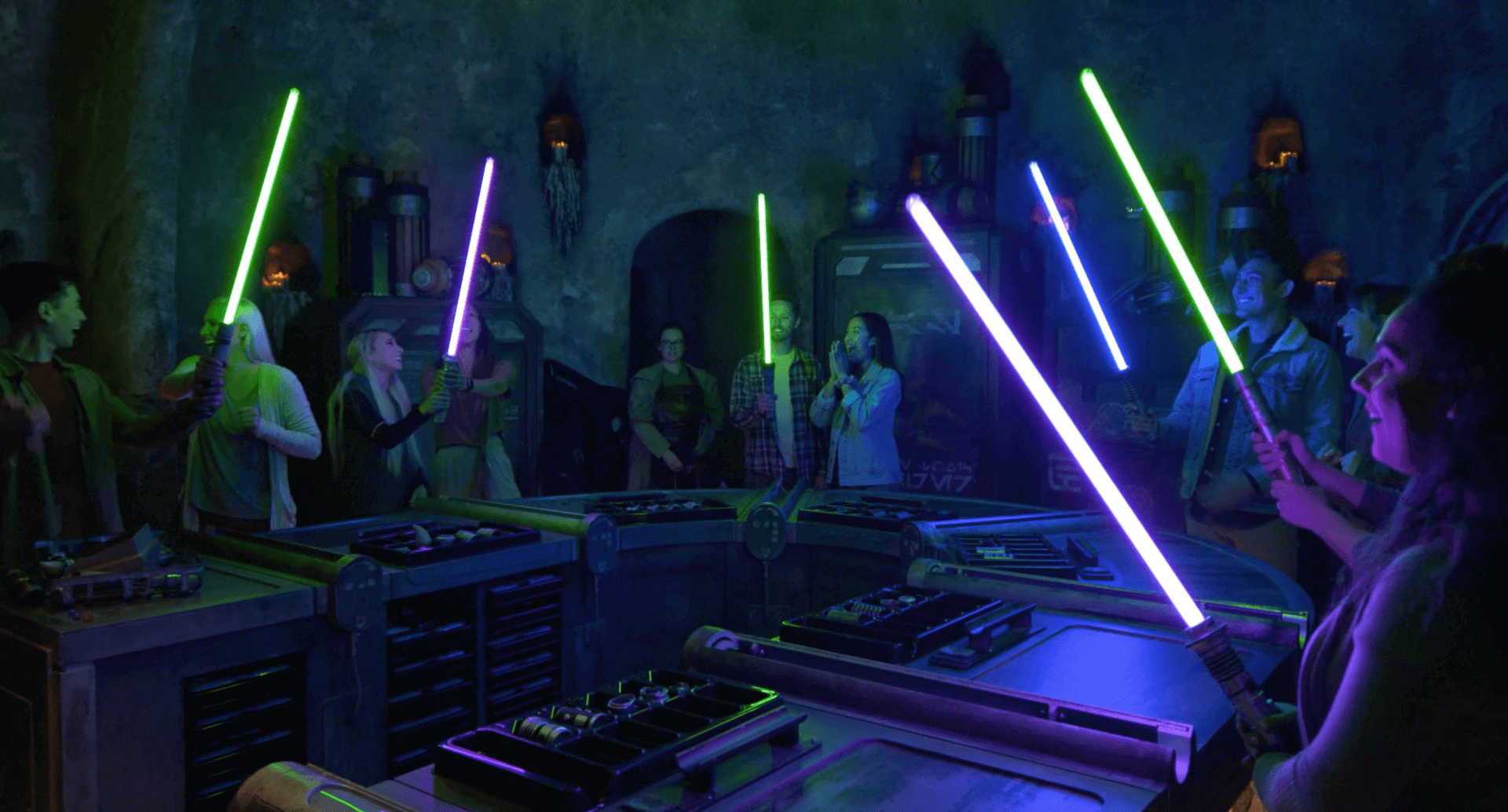 Experiences
Savi's Workshop – Handbuilt Lightsabers
Build your own custom lightsaber at this secret workshop and continue the way of the Force.
Droid Depot
Build your own droid at Black Spire Outpost's industrial depot.