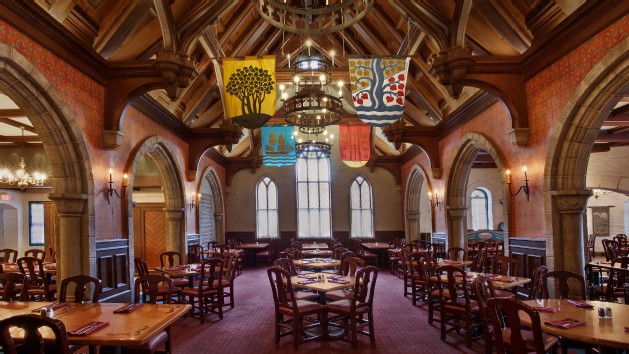 Akershus Royal Banquet Hall
World Showcase
Table Service
Her Highness the Queen is holding a feast in honor of the world's best-loved Storybook Princesses—and you're invited! Dine in a medieval castle as Disney Princesses and Friends mingle with Guests to give autographs and pose for pictures.
---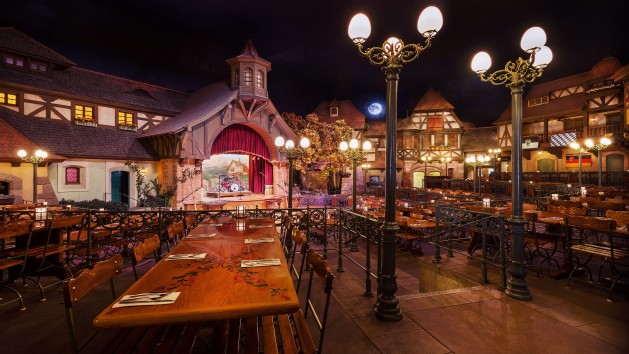 Biergarten Restaurant
World Showcase
Table Service
At communal, biergarten-style tables, enjoy such rotating buffet selections as bratwurst, rotisserie chicken, pork schnitzel and a variety of salads. Save room for Bavarian cheesecake and hand-pulled apple strudel, made fresh daily!
---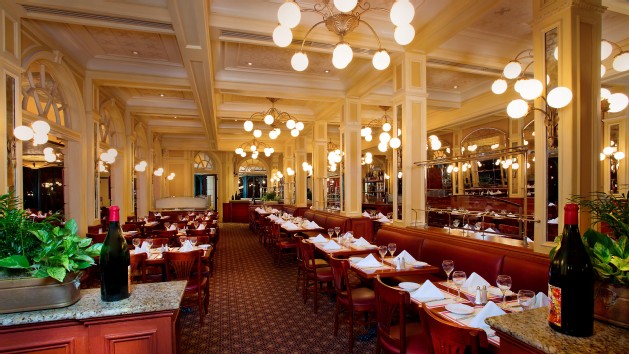 Chefs de France
World Showcase
Table Service
Be transported to the heart of Paris at this charming café. With its high ceilings, intricate mosaic flooring and expansive windows looking out onto the promenade, this bright and airy restaurant features innovative French cuisine.
---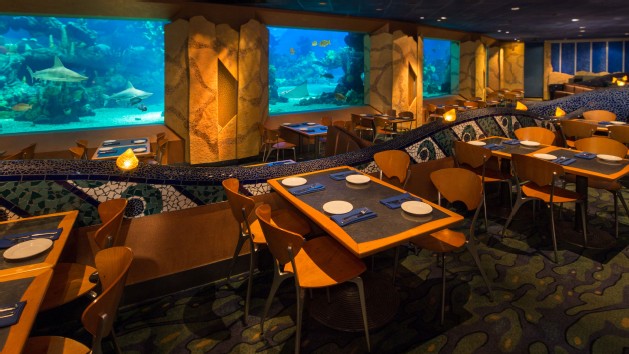 Coral Reef Restaurant
Future World
Table Service
Watch over 4,000 sea creatures—including sharks, turtles, rays and fish—swim in the living coral reef while you dine. Savor seafood favorites like Coral Reef lobster orecchiette pasta and grilled mahi mahi, as well as tender chicken and steak dishes.
---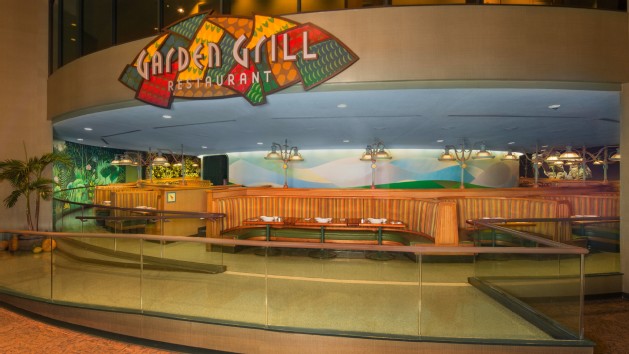 The Garden Grill
Future World
Table Service
Each table enjoys an ever-changing view of Living with the Land at this slowly rotating restaurant. See such scenes as a rainforest, farmhouse, thunderstorm, sandstorm and prairie as you feast on all-you-care-to-enjoy, family-style fare.
---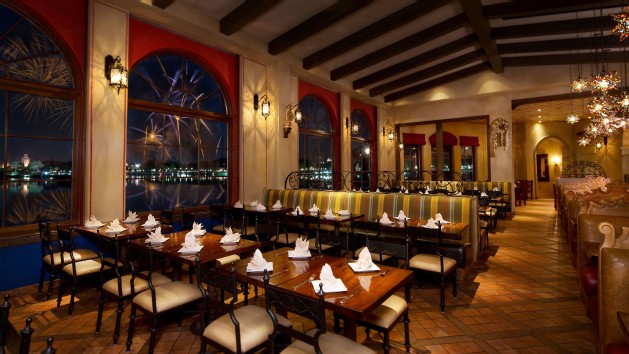 La Hacienda de San Angel
World Showcase
Table Service
Authentic Mexican cuisine and premium margaritas are served with Old World hospitality at this waterfront retreat. Discover vibrant flavors from regions around Mexico, as you dine under colorful globe lamps and star lanterns.
---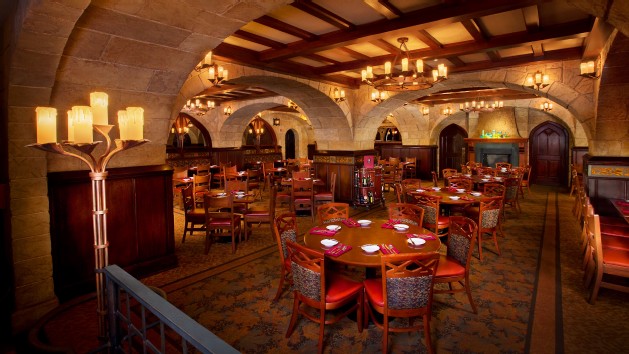 Le Cellier Steakhouse
World Showcase
Table Service
Decorated with stone arches and candle chandeliers, this sizzling steakhouse recalls the wine cellars of 2 of the grandest château-style hotels—Fairmont Le Château Frontenac and Fairmont Château Laurier.
---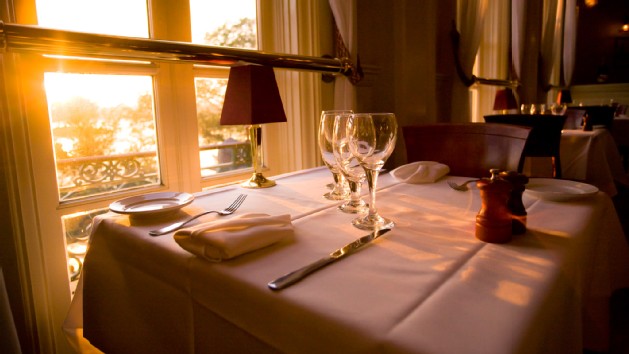 Monsieur Paul
World Showcase
Table Service
Delight in the culture and flavors of France that renowned chef Paul Bocuse has shared with the world for decades. Formerly Bistro de Paris restaurant in Epcot, Monsieur Paul is recently refurbished and located just upstairs from Les Chefs de France, the other gourmet French restaurant in the France Pavilion.
---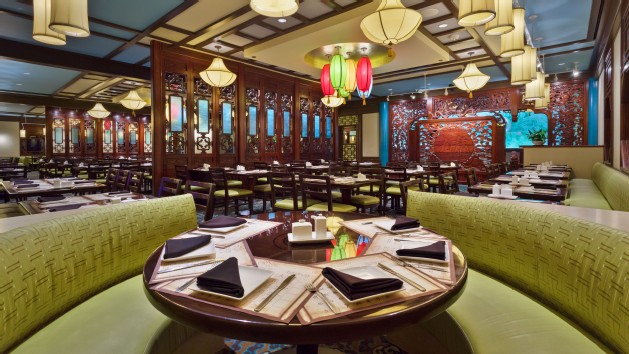 Nine Dragons Restaurant
World Showcase
Table Service
Savor contemporary Chinese cuisine amid ornate wood carvings, traditional lanterns and exquisite glass artwork. Delight in Cantonese, Mongolian, Szechuan, Hunan and Kiangche-style specialties under the soft glow of Chinese lamps.
---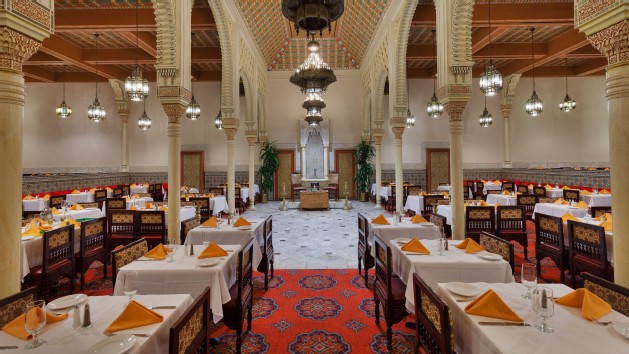 Restaurant Marrakesh
World Showcase
Table Service
Savory cuisine and sprightly belly dancing transport you to the heart of Morocco. Feast on such Moroccan delicacies as roast lamb, shish kebab, steamed mussels, couscous and brochette of chicken.
---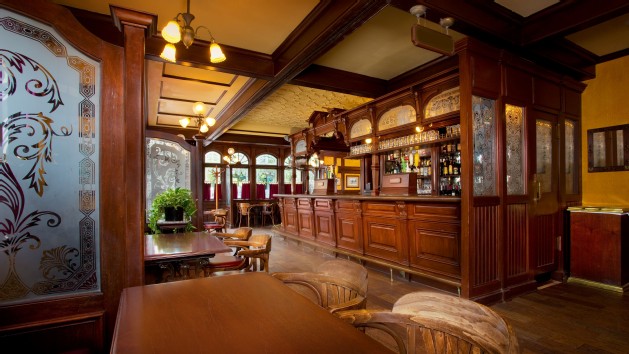 Rose & Crown Pub & Dining Room
World Showcase
Table Service
Delight in such specialties as fish and chips, bangers and mash, vegetable curry and cottage pie. In addition to British selections, the kids menu includes American favorites like pizza and pasta.
---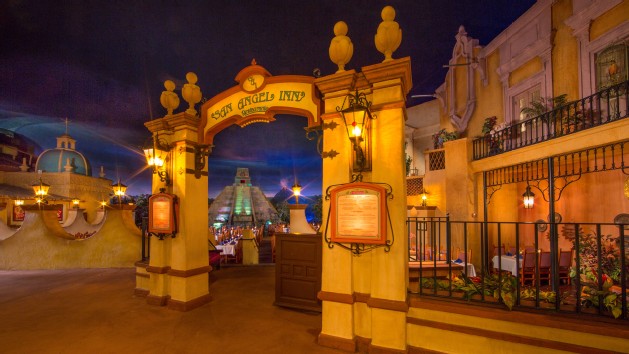 San Angel Inn Restaurante
World Showcase

Table Service
Dine in perpetual twilight at this Mexican restaurant, modeled after a 17th-century hacienda at the base of Mayan ruins. Sign for the restaurant reads. South of the Border specialties are served with Old World hospitality in this intimate, twilit setting—perfect for a romantic meal.
---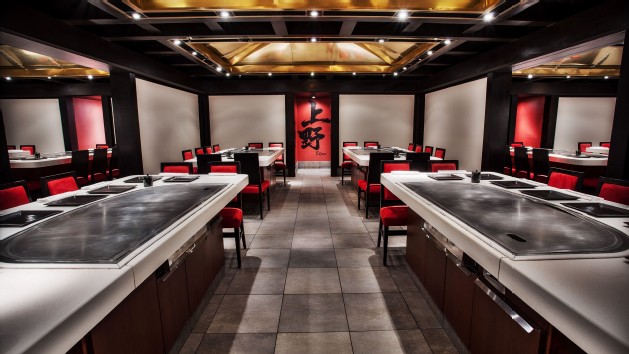 Teppan Edo
World Showcase
Table Service
Celebrate authentic Japanese cuisine during an exciting dining experience that's part meal, part show. In the communal ritual of Teppan-yaki-style cooking, skillful chefs chop and stir-fry dishes on grills at your table.
---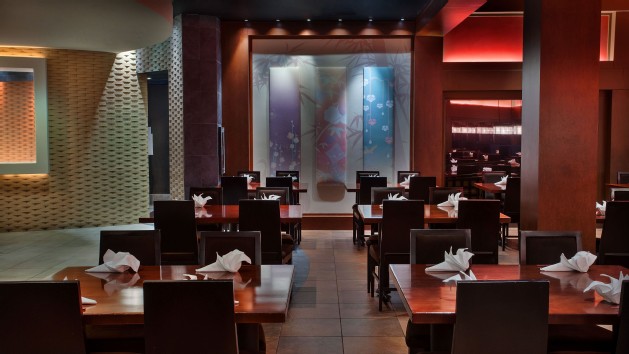 Tokyo Dining
World Showcase
Table Service
Be transported into a true cultural experience through the harmony of traditional Japanese food and hospitality. Enjoy the vibrant feel of modern Tokyo as you watch our talented sushi chefs prepare their works of culinary art, as dramatic floor-to-ceiling windows overlook World Showcase Lagoon.
---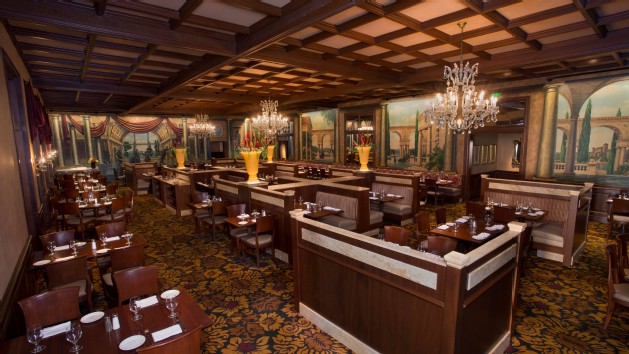 Tutto Italia Ristorante
World Showcase
Table Service
Delight in warm service and traditional favorites at this Italian restaurant. Relax in Old World ambience as you enjoy platters of chicken, fish, handmade pasta, lasagna and more.
---
Via Napoli Ristorante e Pizzeria
World Showcase
Table Service
Discover authentic Italian cooking, including hearty pastas, fresh salads and pizzas perfected in wood-burning ovens. Take a culinary tour of Southern Italy at this family-friendly restaurant and pizzeria at Epcot.
---