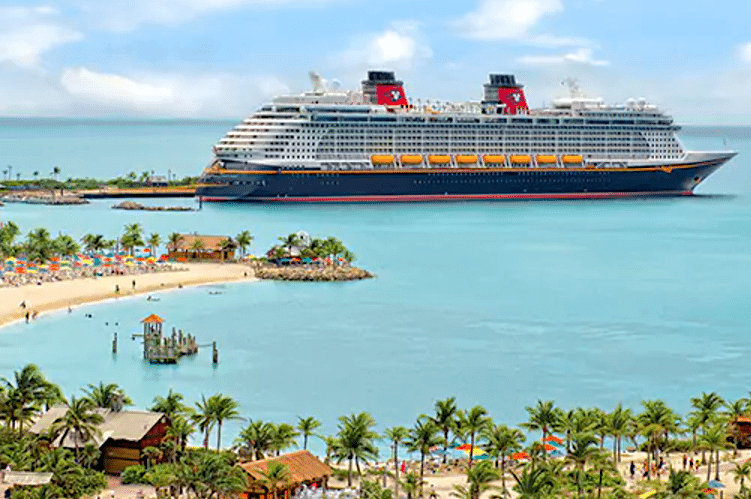 Castaway Cay is a private island reserved exclusively for Disney Cruise Line guests on Bahamian and Caribbean cruises. Enjoy balmy, tropical weather, and world-class recreation on a Bahamian oasis with signature Disney hospitality!
Castaway Cay has its own dock, so you don't have to tender and take a small boat to the island.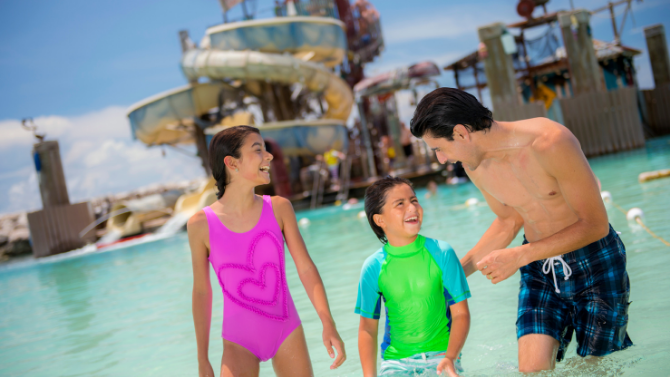 There is a Family Beach, where all are welcome. There is a children's play area Scuttles Cove for Kids and Teens, and Teen Beach for the older kids looking for a little more adventure. There is also a water playground called Spring-a-Leak. A popular activity is the Snorkeling Lagoon, filled with colorful fish and special buried "hidden treasure".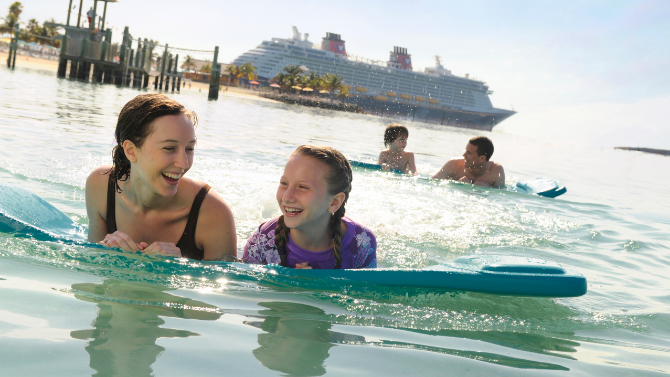 Serenity Bay is a calm, secluded beach, tucked away from the hustle and bustle of the Family areas. This beach is reserved for guests age 18 and older.
Lunch is served in both the Family Beach and Serenity Bay, offering amazing BBQ featuring ribs, chicken, burgers, corn-on-the-cob, and more. At Serenity Bay, you'll also find steak with your lunch offerings.
Don't forget about the multiple bars, the spa, and private cabana rentals that are also available.