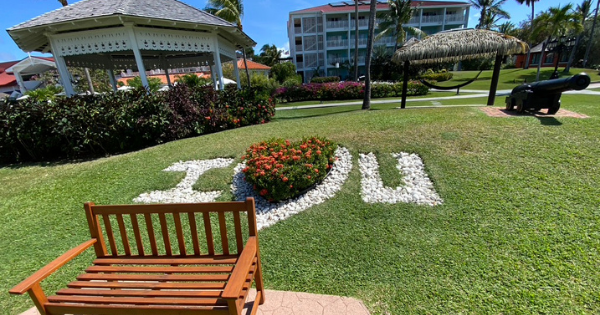 We've talked about the food, and we've talked about the beach. Now let's take a look at the grounds of the beautiful Sandals Grand St. Lucian Resort. You'll find touches of romance everywhere you look and plenty of places to relax and soak up the sun.
Of course, the day I was taking most of these pictures was rainy! Just my luck. But the sun did clear after only about an hour of actual rain, and the next day was bright blue skies. You'll see a mix of sunny and overcast pictures below!
Let's start with the little touches of romance and happiness you'll find throughout the resort.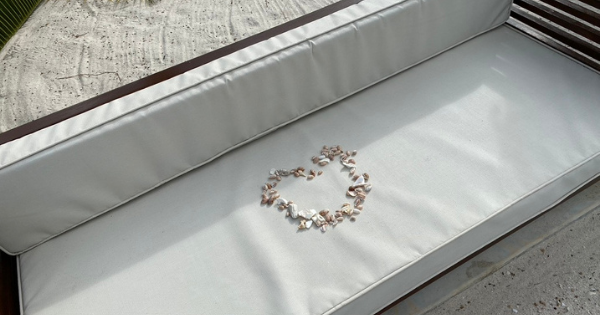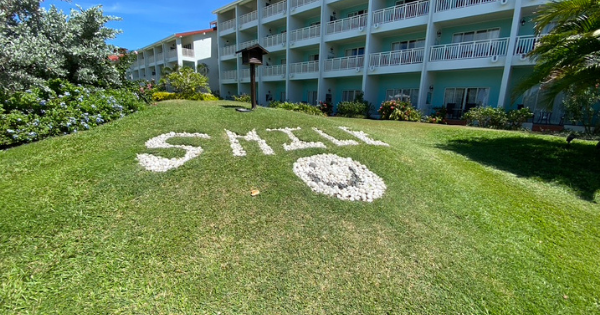 You'll find plenty of hammocks to relax, take a nap, read a book, or enjoy the Caribbean breeze.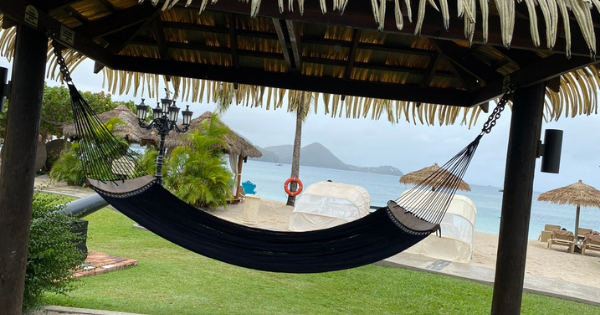 This was the view from the hammock. I relaxed on it while the rain came through. It was lovely!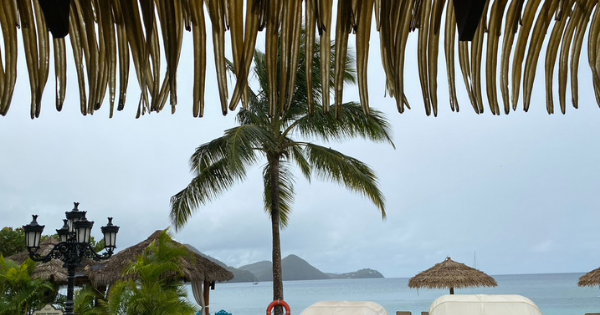 The Main Pool was lively and fun, with great bartenders and afternoon activities.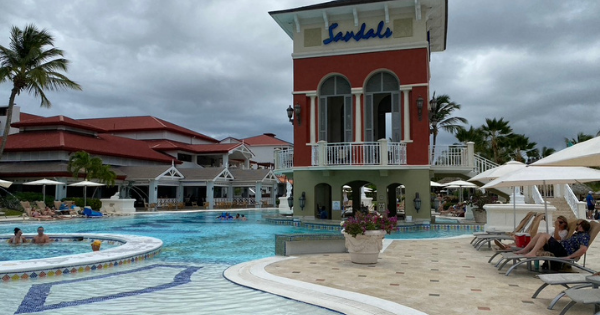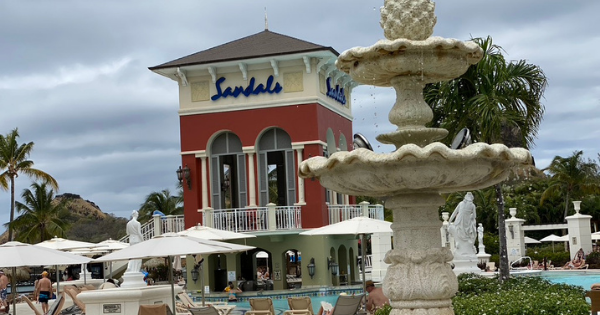 The Main Pool looks so cool at night, and there is often evening entertainment in this area. Check out my Chocolate Martini! I enjoyed it while waiting for that evening's show, which happened IN the pool. It was so cool!
There are two quiet pools. One is located very close to the Main Pool. You can still hear the fun happening next door but in a more relaxed setting.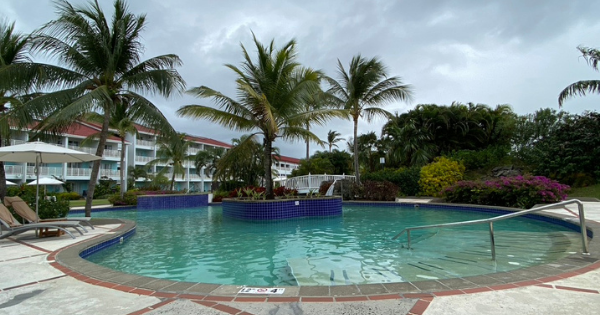 The other quiet pool is located farther away and is called the "Lovers Pool". And look — it's shaped like a heart.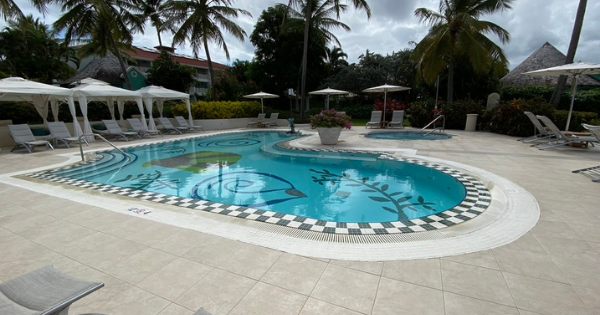 You can enjoy massages at the end of the pier during the day.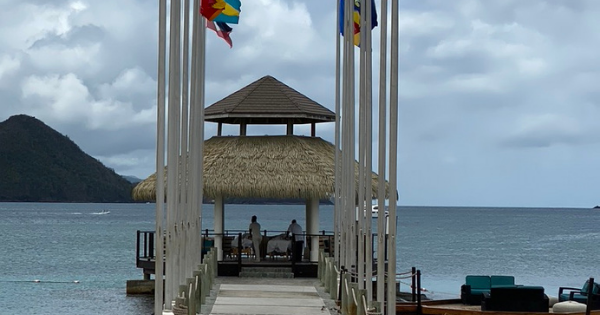 You'll find lots of fire pits located throughout the resort. They are great places to relax during the day and come to life at night.