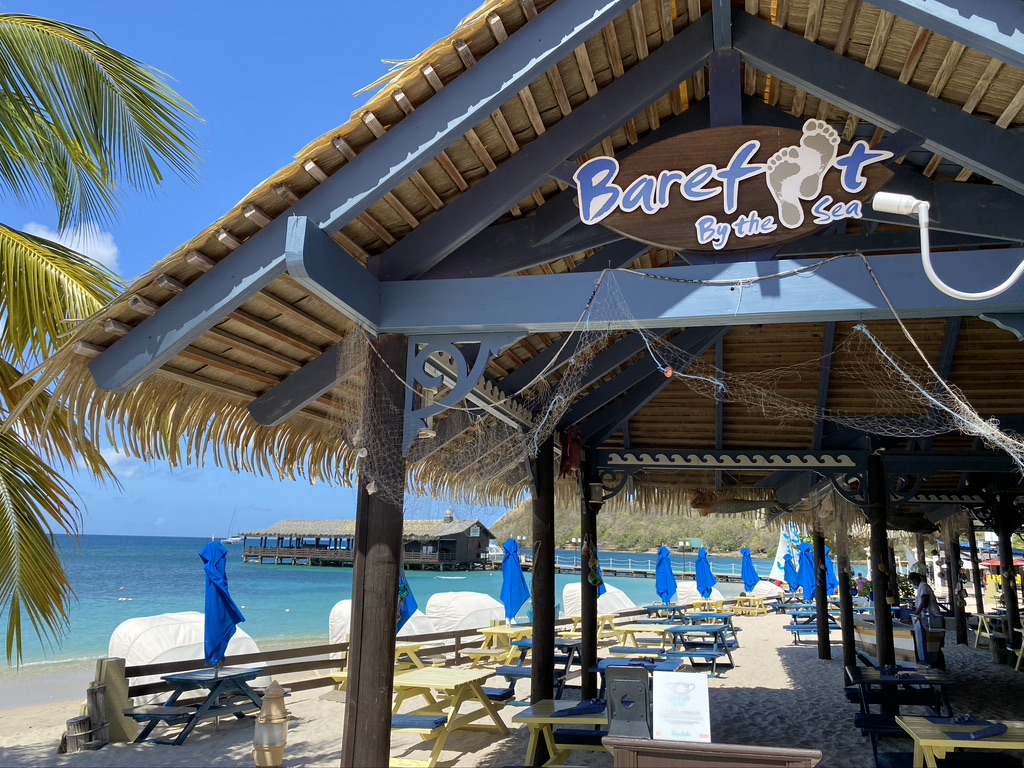 Sandals Grand St. Lucian Resort has beautiful grounds, a stunning beach, over-water bungalows, and delicious food. This week I'm going to take you on a little food tour from my recent visit.
Our first night was an amazing alfresco dinner at Gordon's Over the Water Restaurant. Gordon's is the most upscale restaurant at Sandals Grand St. Lucian Resort.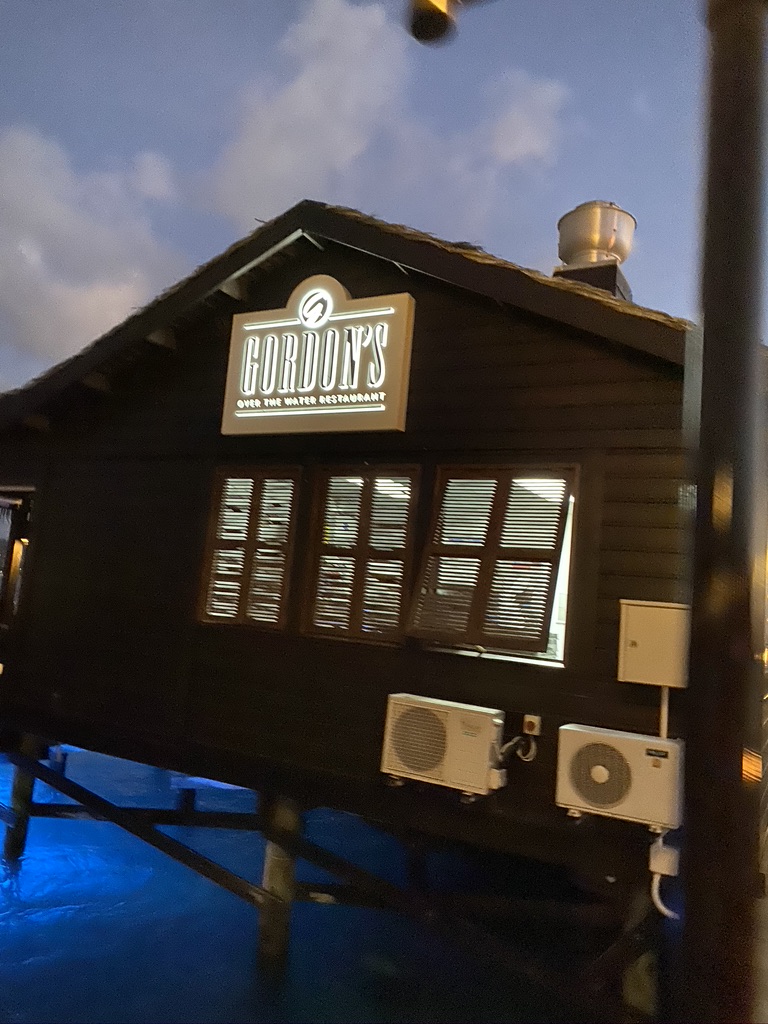 Here is a view of our seating area. There is also covered seating, but I was delighted to watch the sunset and dine under the stars.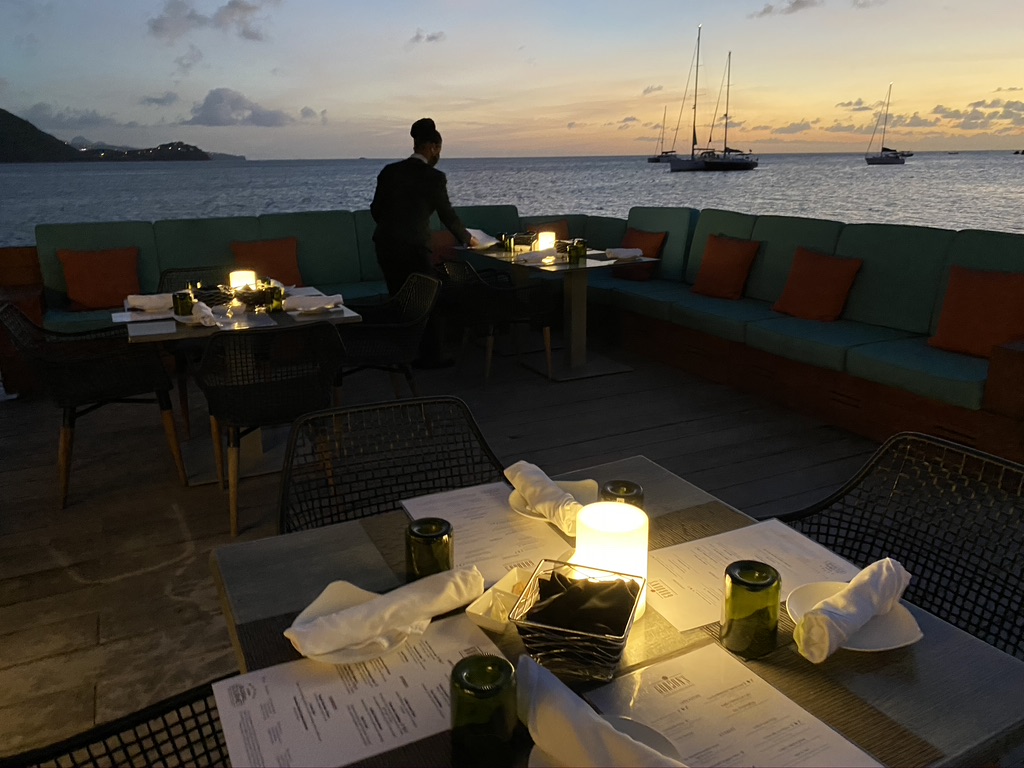 My appetizer – Pan-fried Scallops. These were amazing, and the portion was much larger than I'd expect at an All-Inclusive Resort.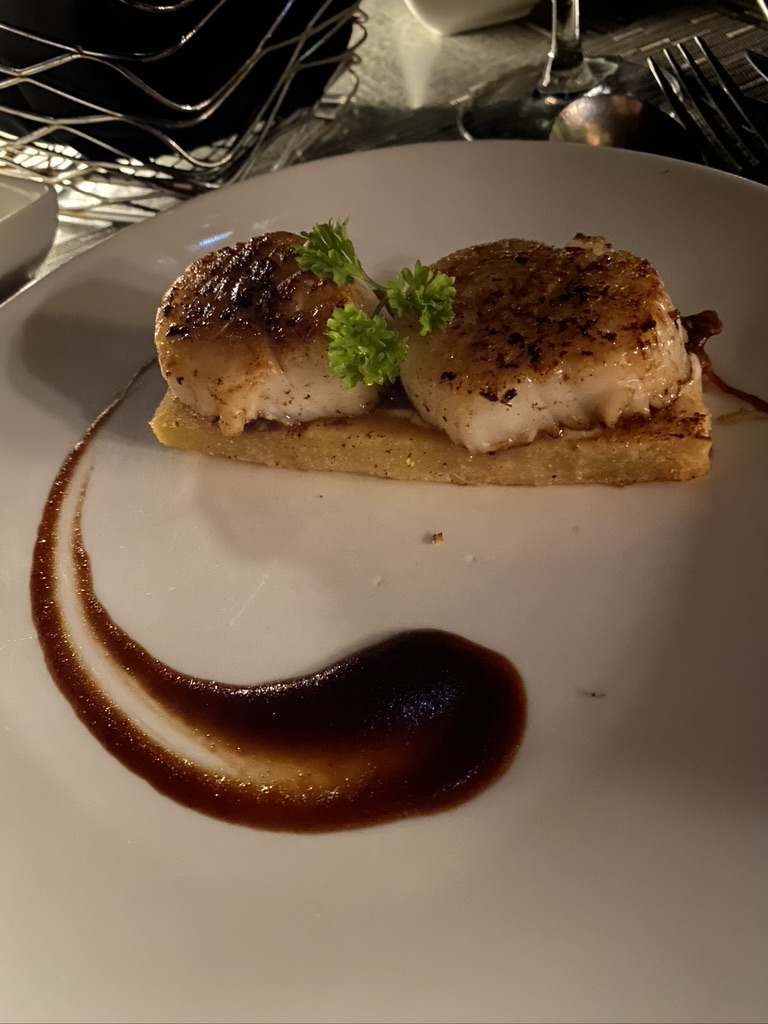 My entree was the Surf and Turf, and this one really blew my mind! I am typically a light eater, but I finished the entire dish.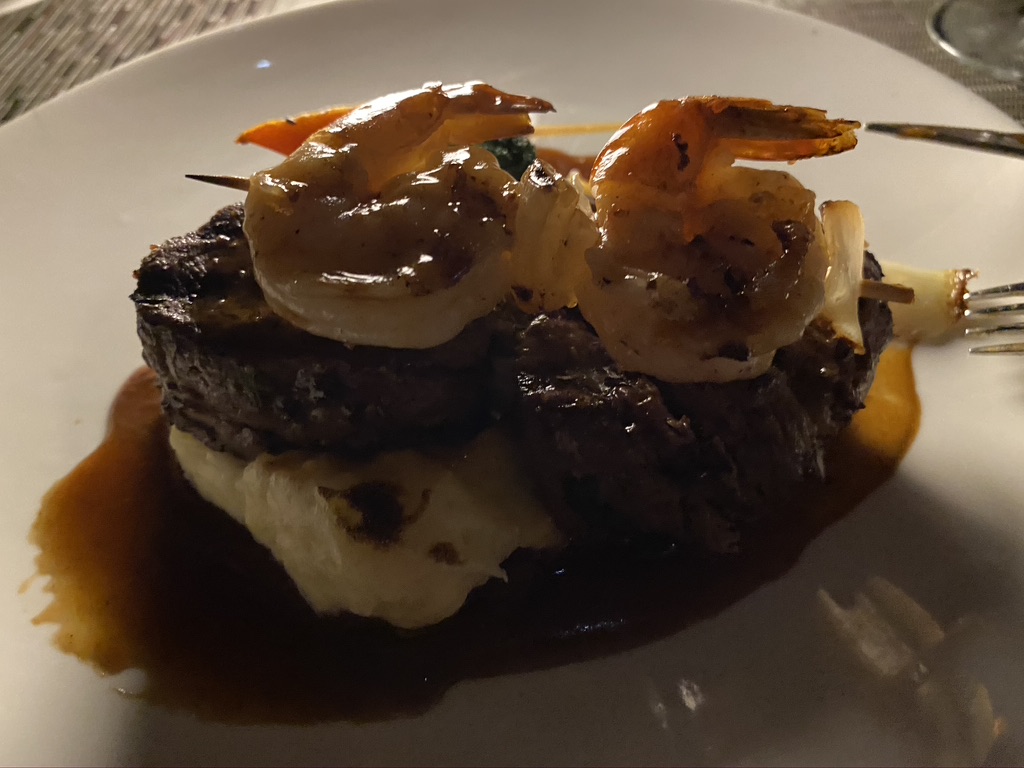 I had the carrot cake for dessert, and it was the perfect way to end this wonderful meal.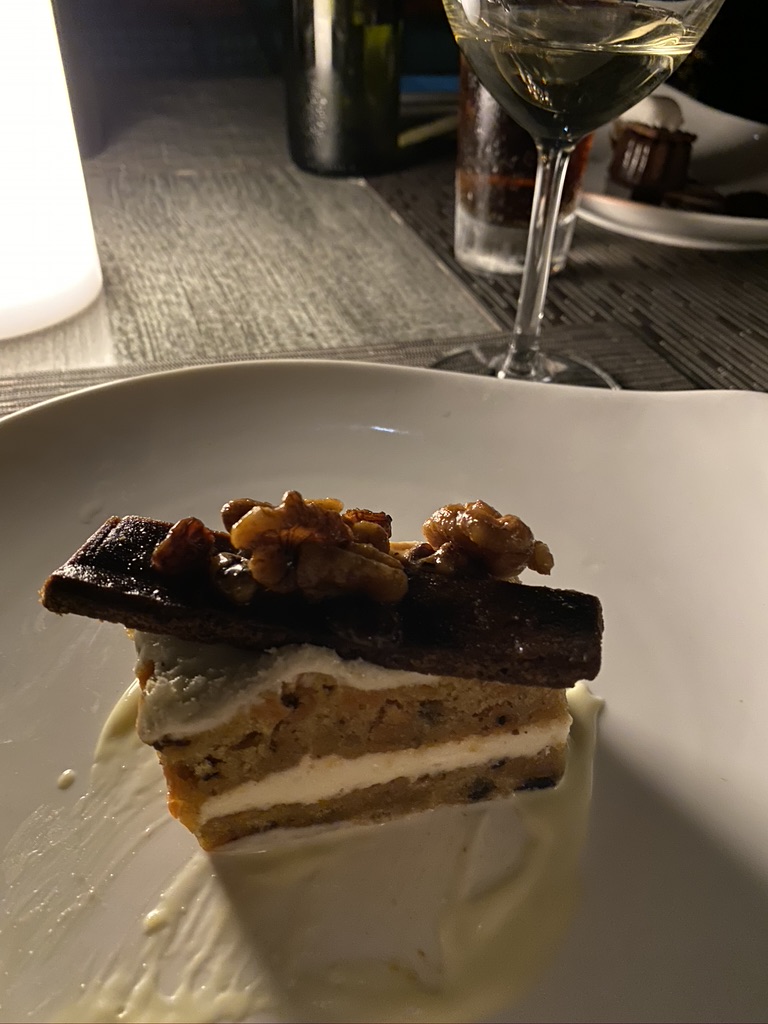 We had a cocktail reception before dinner, walked along the beach to have dinner on the pier. The sunset was spectacular!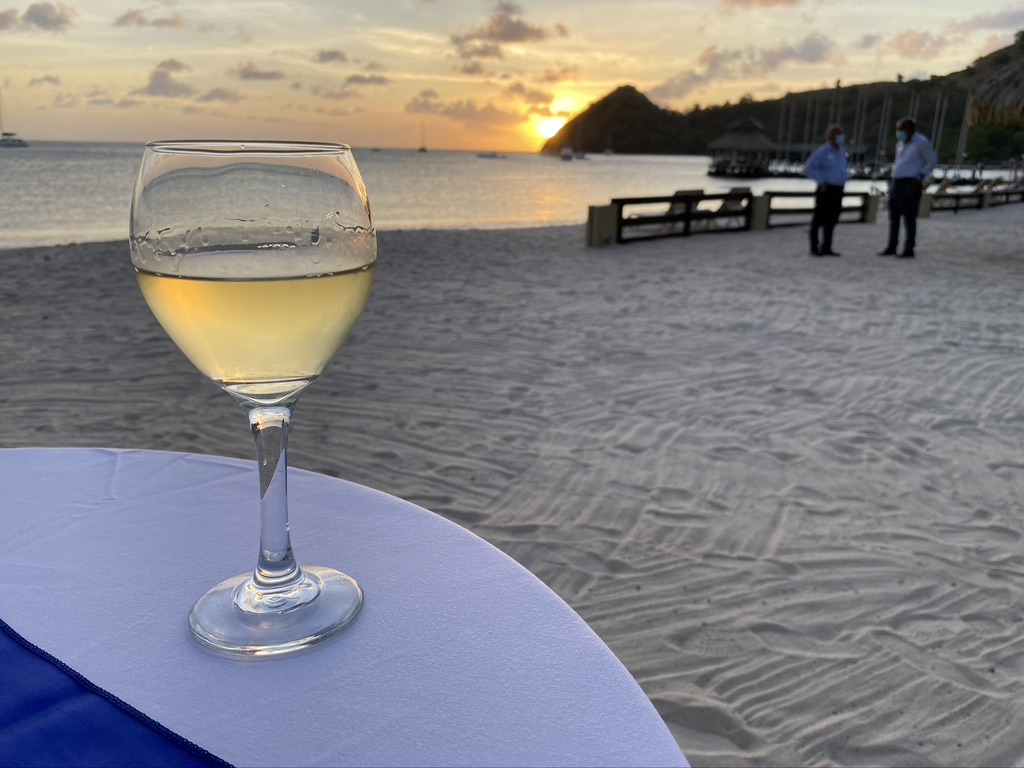 I had a light breakfast at Toscanini's. My favorite part was the iced coffee. I realize iced coffee may not seem very exciting, but most of the time, when I'm at an All-Inclusive resort, and I order an iced coffee, I am brought hot coffee that was poured over ice and immediately melted. At Sandals Grand St. Lucian Resort, the waiter brought me an actual iced coffee. I could tell the coffee had been chilled, and the ice didn't melt. It's the little things in life that make us happy!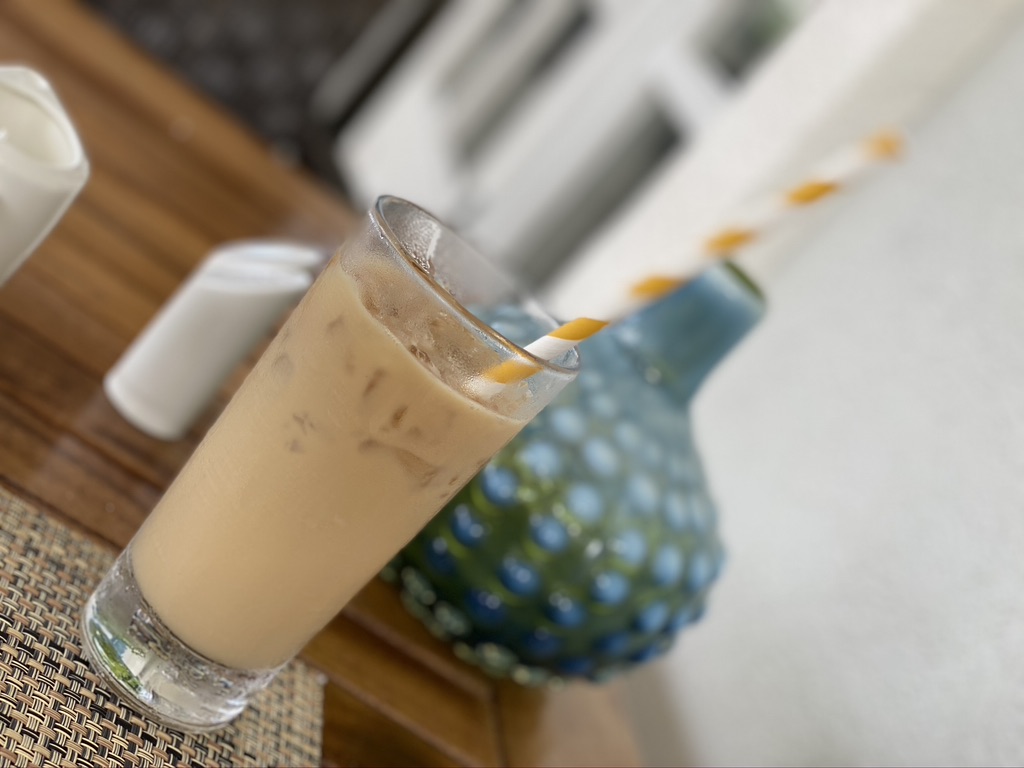 I ordered the Smoothie Bowl for breakfast. It was tiny but very delicious.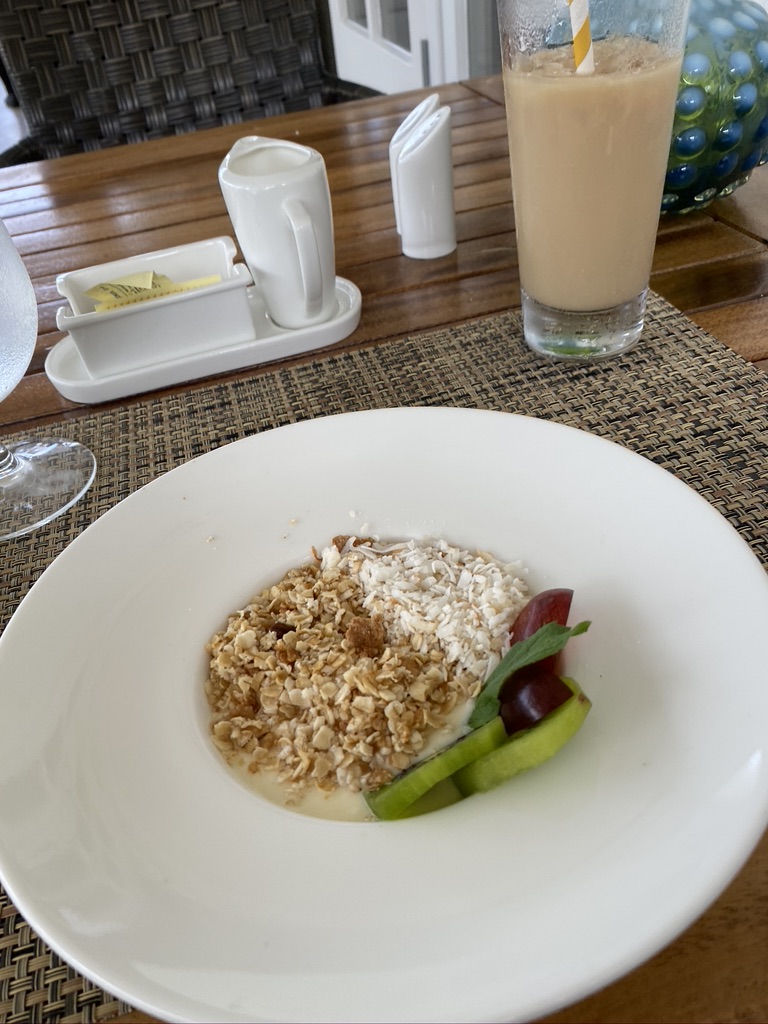 I was extremely excited to have lunch at the Jerk Shack. It smelled so good every time I walked by. I finally had the opportunity on my last day. But sadly……..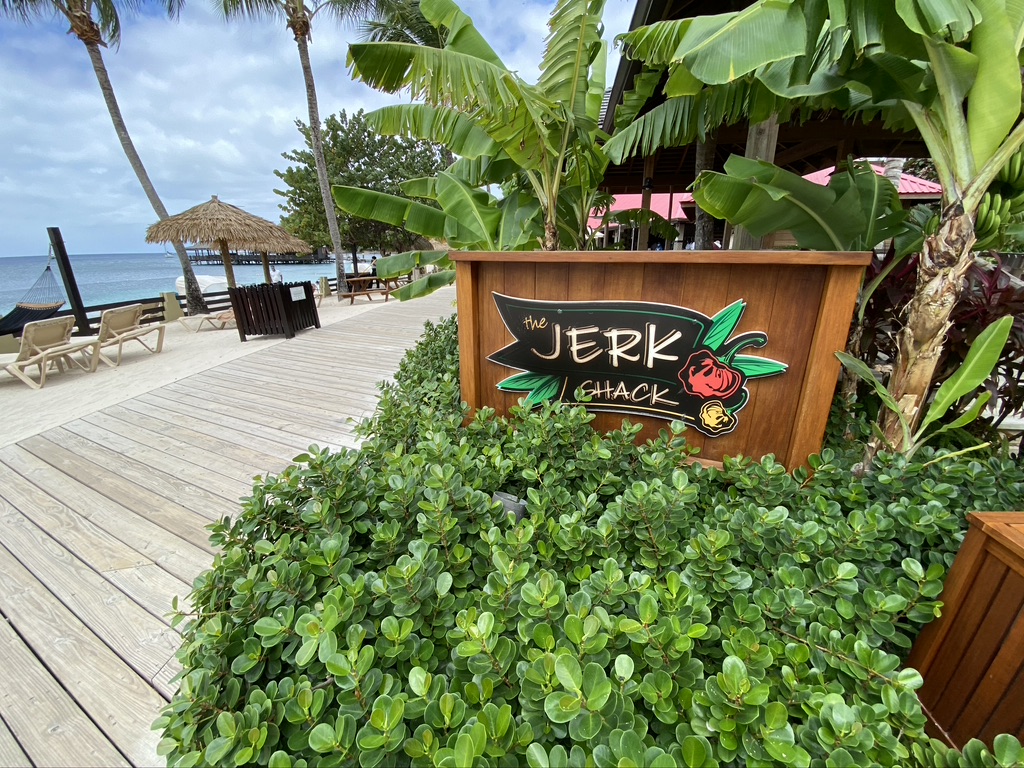 …it wasn't good. I ordered the Jerk Pork, and the flavor was just not there. Also, the pork was extremely fatty. I literally left after 2 bites.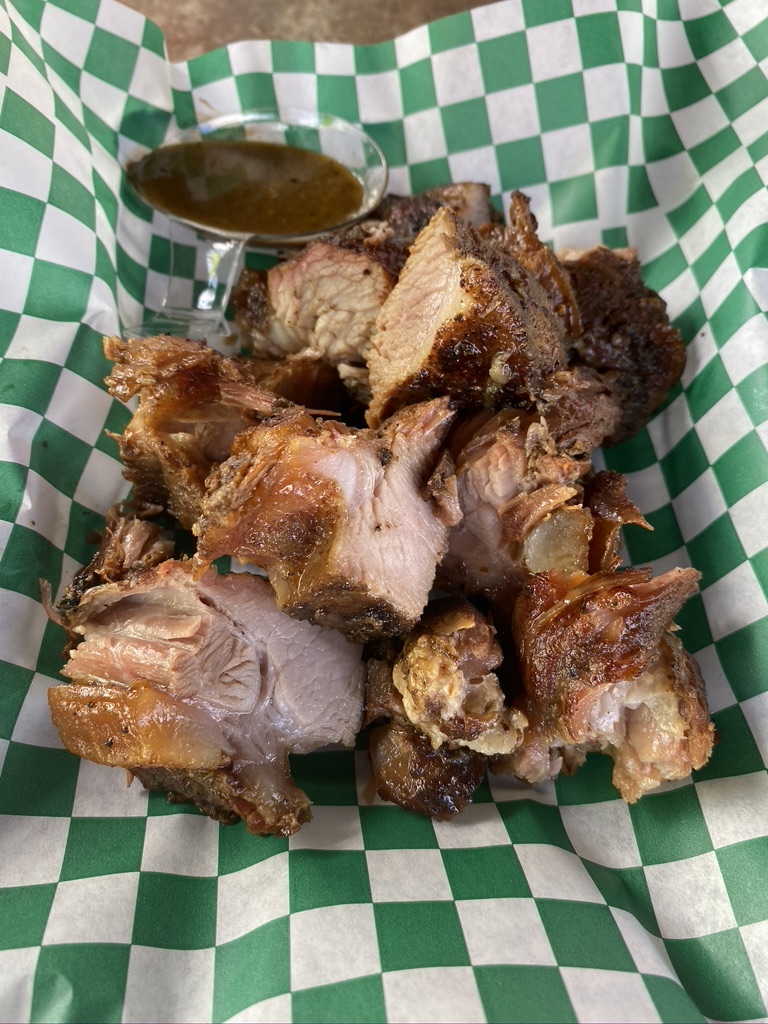 But the good news is Dinos Pizzeria was just a few steps away! The pizzas are sized for 2 people to share. As I was traveling solo, I decided to eat my half by eating only my favorite part of the pizza — the middle. The joys of traveling solo!
The kind waitress brought me a crepe, and I did have a few bites. WOW! It was seriously one of the best crepes I've ever had! I wish I had started my meal with the crepe!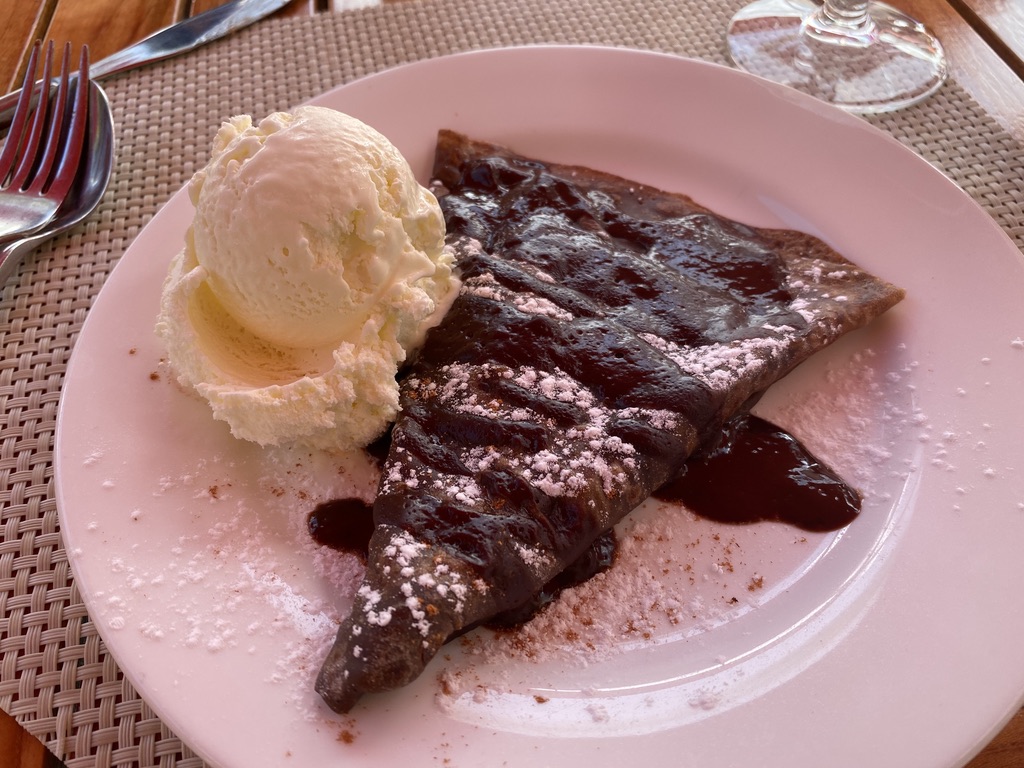 Dinner at Bombay Club was my favorite. The food is all small plates designed to share. Luckily, this night I was dining with two other Travel Advisors and my host at Sandals.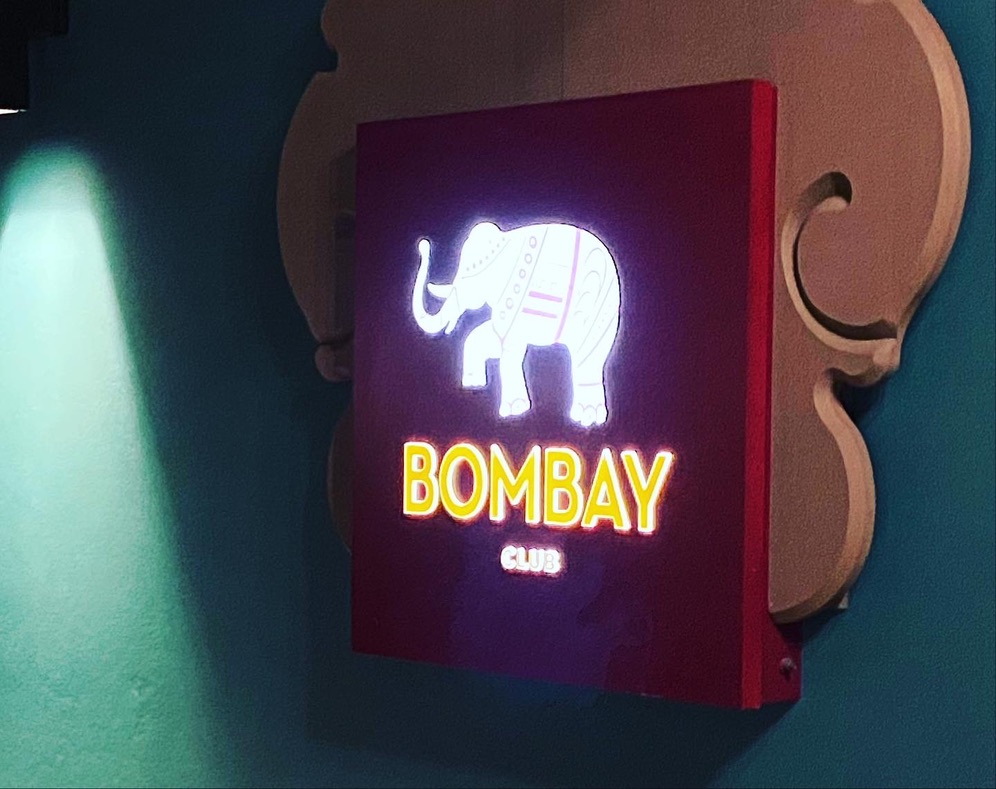 These were just the appetizers! And there are a few you can't see in this picture. I was so excited, and I totally forgot to take pictures of the entrees. But trust me, they were good! We were all too stuffed to order dessert.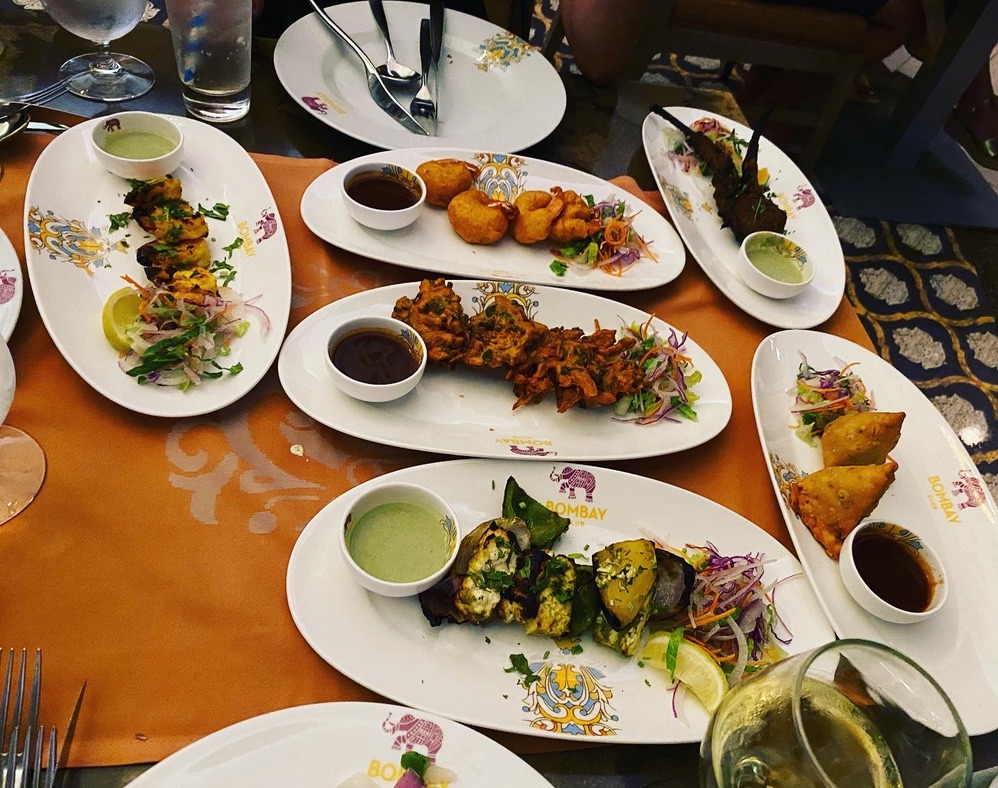 Barefood by the Sea was one of my favorite spots. Your feet are in the sand, and you can't beat that view.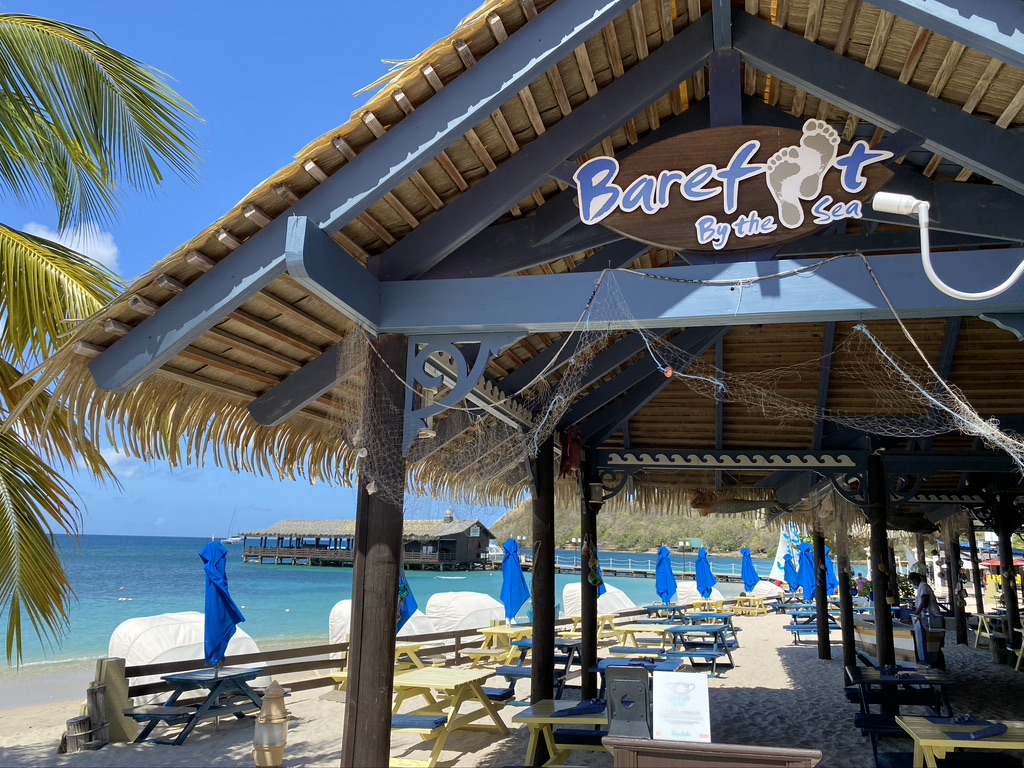 I ordered the Popcorn Shrimp Salad, and it was perfect. The salad was crisp, and the dressing was light. And who doesn't love popcorn shrimp?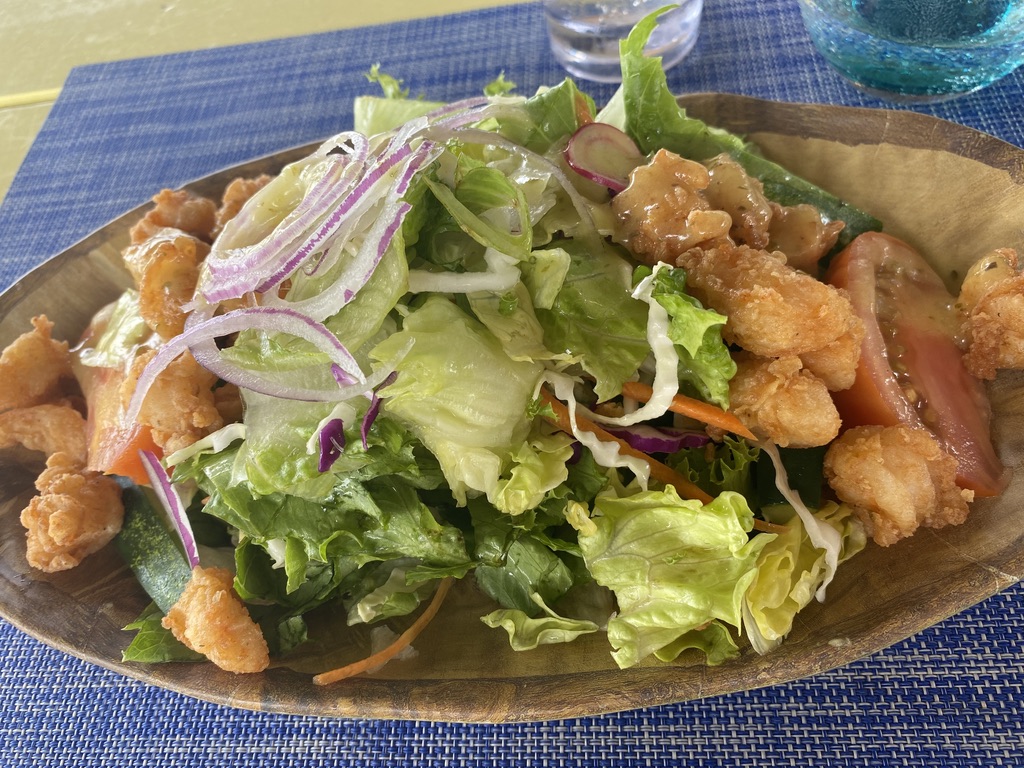 The morning I departed, I ordered room service to enjoy breakfast on my balcony. The iced coffee was not as good as the one at Toscanini's, but it was ok. Luckily I asked for extra ice, so I made it work. The oatmeal was delicious. I asked for a "side of eggs," but as you can see, they sent a full meal with hash browns and bacon. Ahhhh, the All-Inclusive life!
I'll end with a picture of my first glass of wine, which I enjoyed from the open-air lobby overlooking the ocean. I want to point out that I am a bit of a wine snob, and oftentimes at All-Inclusive Resorts, I don't drink much wine because the house wines aren't that great. But the Sandals Grand St. Lucian Resort had the absolute best house wine I've ever had. Below is the Sauvignon Blanc, my favorite.