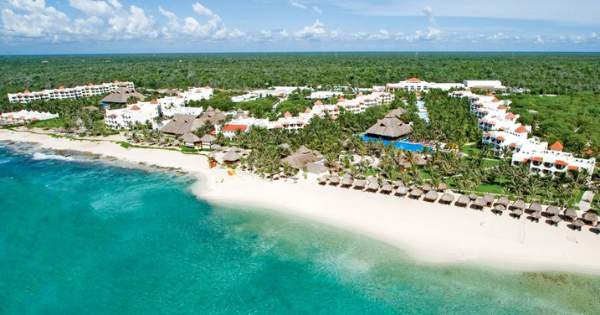 Mexico has always been one of the most popular vacation destinations. Not only for the beautiful beaches and Mexican hospitality but also because it is easy to get to from the United States.
Last week I showed you some of the most popular eco-friendly resorts in the world. But not everyone can easily get to Costa Rica or Antigua. Our friends at The Compass have put together 6 of the most popular, eco-friendly, and sustainable All-Inclusive Resorts.
The first resort on the list is one of my own personal favorites – El Dorado Royale, by Karisma. Karisma Resorts are known for their gourmet food experiences, and much of the food for all of the Karisma Resorts is grown right on El Dorado Royale's grounds at their greenhouse farm. You can ask to take a tour of the greenhouses, so if you are a true foodie and care about the environment, El Dorado Royale is the perfect All-Inclusive vacation for you!
Check out the Compass's full article to learn about 6 of the most impressive, eco-friendly resorts in Mexico.