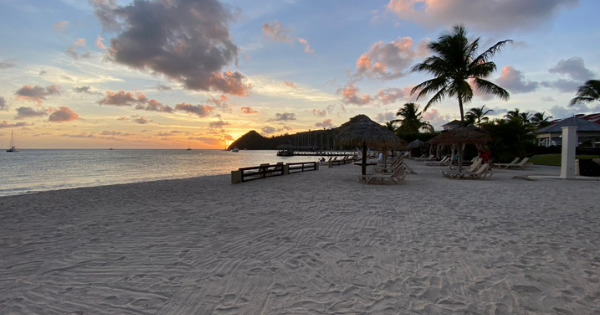 I had the pleasure of spending a few days at the Sandals Grand St. Lucian Resort, and it was amazing! I have pictures of food, rooms, restaurants, and more. Today I'll show you the beach of this Instagram-worthy resort. The sunsets are spectacular!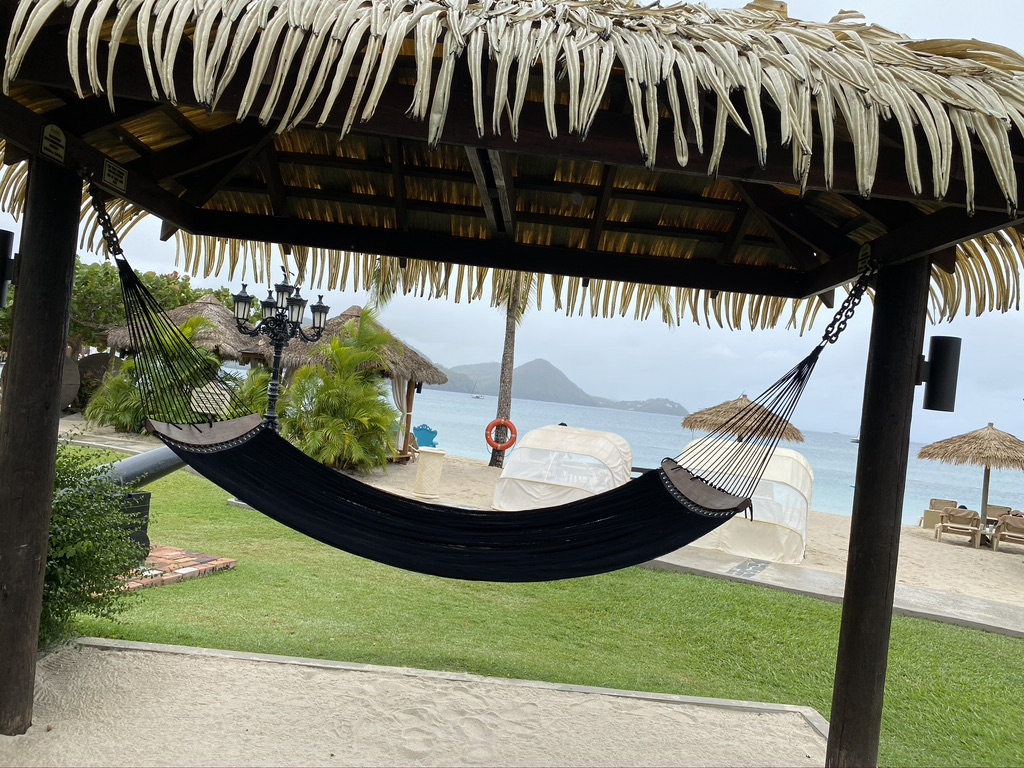 This resort has a long beach with plenty of hammocks along the way to relax and enjoy the view.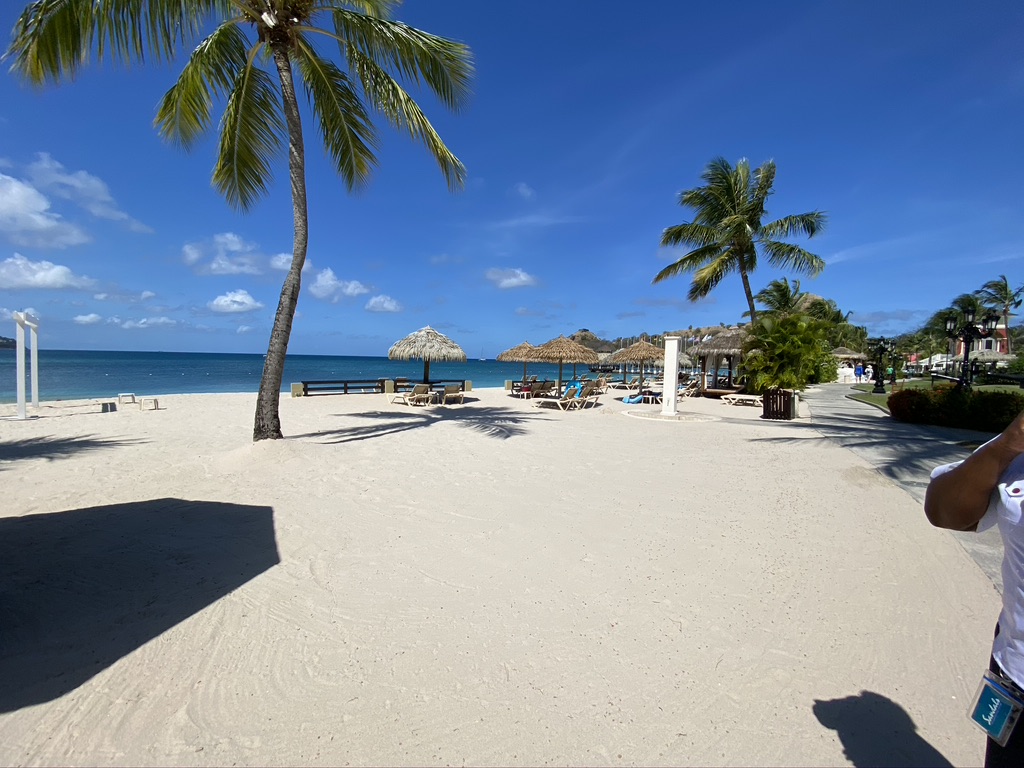 The sand was lovely!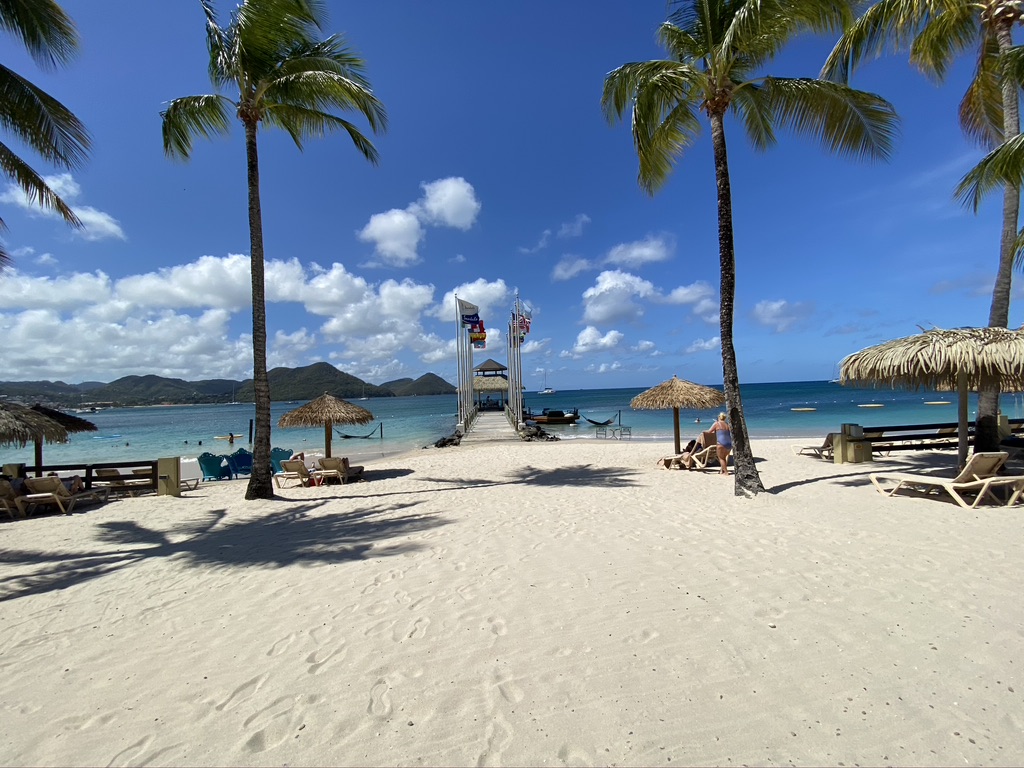 During the day, you can get a massage at the end of this dock. At night, it turns into a lively place to have drinks and sit by the fire.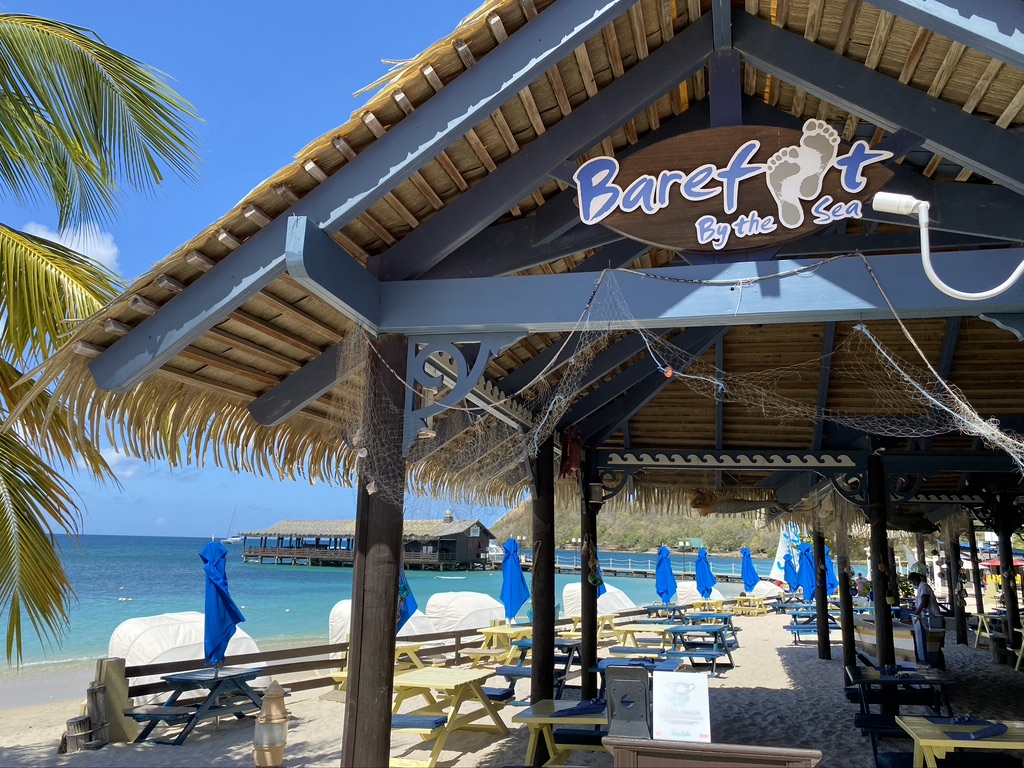 Barefoot by the Sea – have lunch or dinner with your feet in the sand and stunning ocean views.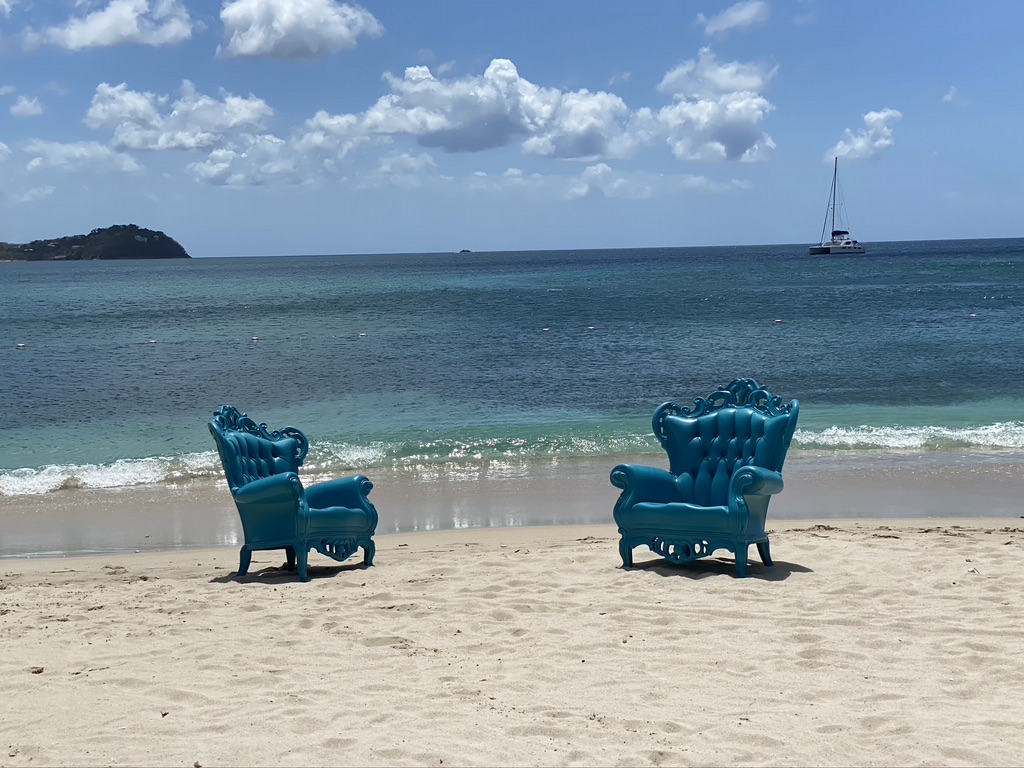 Those chairs are just asking to be on Instagram!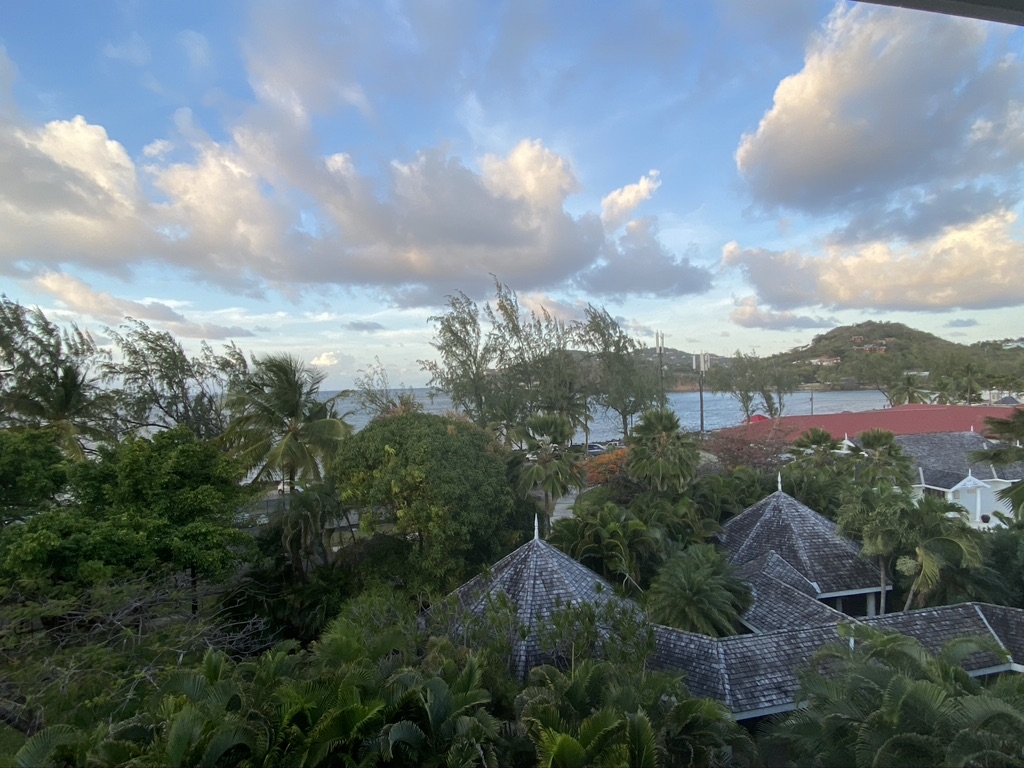 Two angles from my oceanview balcony.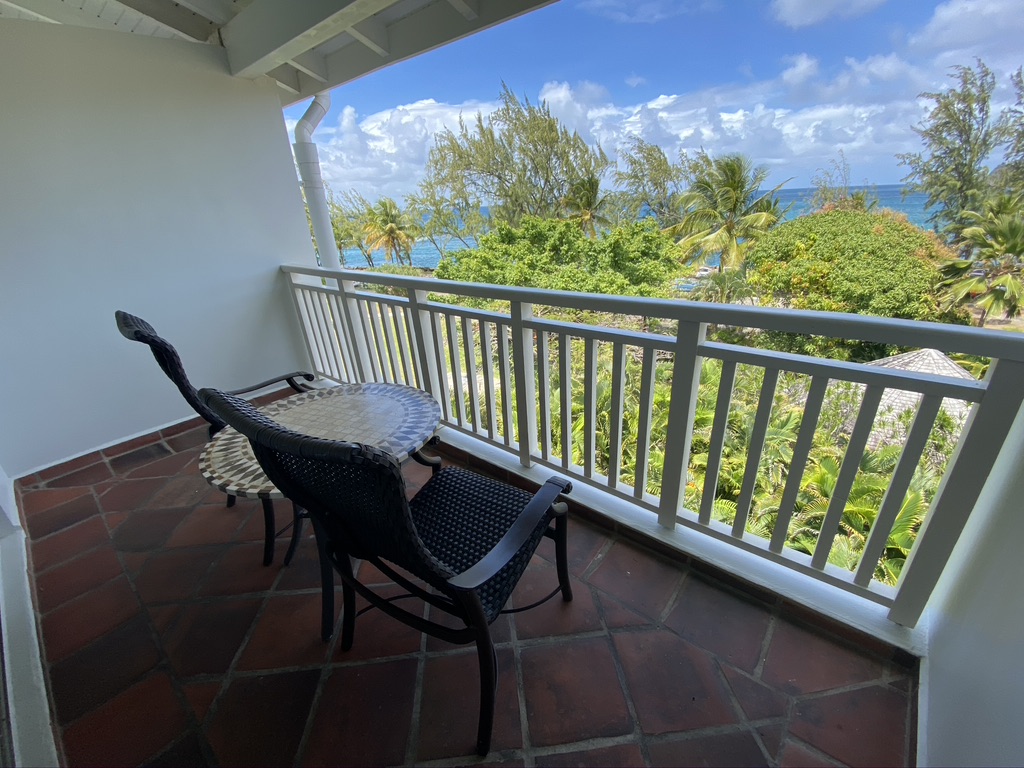 STUNNING SUNSETS!