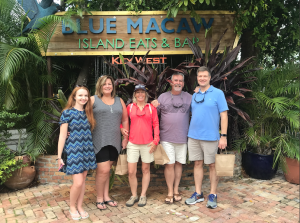 During our agency event aboard the Celebrity Infinity our very first port of call was Key West Florida! For many of our team including myself this was our first time ever in Key West! To say that we enjoyed the town would be an understatement! We absolutely LOVED IT! Many of us all began talking that night once back on the ship about how we want to plan a full Florida Keys vacation to be able to experience even more of what this wonderful and vibrant town has to offer!
The vibe in the air is so laid back. The streets of Key west are full of history, story and breathtaking sights! From the colorful pastel buildings to the shadows of the palm trees – everything is so picture perfect!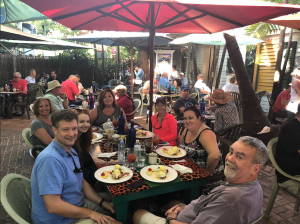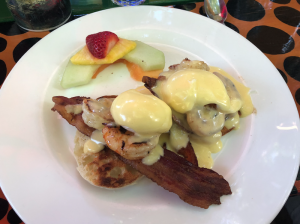 For a group of us our day began with an Incredible breakfast at Blue Heaven! This eclectic joint is a local favorite and the atmosphere was perfect to get us in that Key West state of mind. After breakfast we set out to start exploring. We first made our way to a Key West icon – the southernmost point! We invented our own pro tip for getting a picture with the southernmost point! There is always a massive line to take a picture with the southernmost point. The line can get well up to over a half an hour wait! We discovered if you sit on the wall in front of the southernmost point and wait until people are in-between going up for a picture, you can snap a perfect selfie with the point in the background!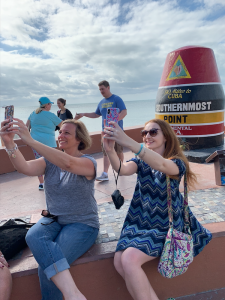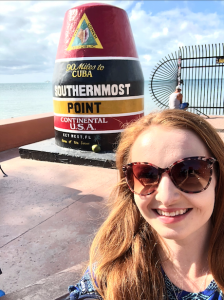 After grabbing out selfies we made our way to Duval Street and took in many of the shops and sights there was to see! We then made our way to schooner wharf where we met up with a large group of our team to enjoy drinks and live entertainment on the marina. I loved the atmosphere here and getting to see the beautiful crystal blue water and gorgeous boats in dock.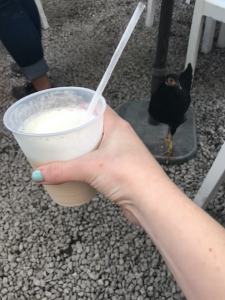 For lunch a group of us went to Conch Republic Seafood Company. I order the Gulf Red Shrimp and and it was absolutely incredible! I had never before had Gulf Red Shrimp. I taste more like lobster meat than it does shrimp. SO GOOD!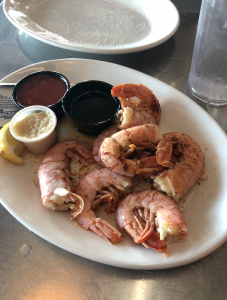 A group of us then set out to continue exploring the town. We enjoyed checkin out more iconic locations such as Sloppy Joe's Bar and Margaritaville. We also enjoyed doing one of the hop-on-hop-off trolly tours. This was a great way to get around the town and get to see all the locations that we wanted to check out. During your ride on the trolly tour your host also gives you information and facts about the town of Key West. It was a great way to learn about the history of all the sights we were gettin to tour!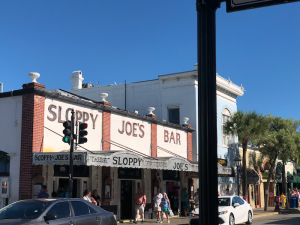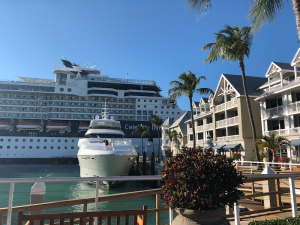 You can watch highlights from our Key West day in our new YouTube video:
Contact our team at Must Love Travel to plan your next adventure!