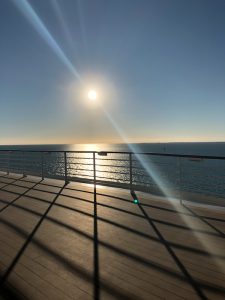 Back in November our Must Love Travel Group set sail on the beautiful Celebrity Infinity for a wonderful cruise filled with continued education, new experiences and great fellowship with our amazing team! We loved getting to stay aboard the Celebrity Infinity! I had so much fun exploring every part of this gorgeous ship! The ship's décor and style is timeless and elegant yet full of contemporary flare! Many parts of the ships featured unique pieces of modern art.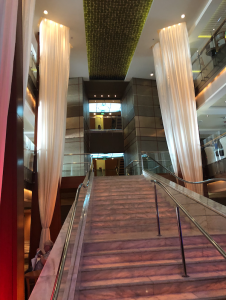 This elegant yet modern décor could also be found inside the staterooms. These cabins had a very clean and feel with light wood tones and pops of red. I stayed in a verandah cabin which featured a massive balcony! I loved having a verandah room and being able to start each morning by stepping right outside to see what beautiful destination we were waking up in that day!
You can check out our full Celebrity Infinity Stateroom tour in our New YouTube Video:
Your Must Love Travel Planner can answer all your questions about cruising and help you find the perfect cabin type to best fit exactly what you are looking for! Contact our knowledgable team today to plan your next adventure!