Visiting family and friends can open up the door to crossing off a bucket list destination and sharing it with them as well. Last week I had the opportunity to visit my brother's family in San Francisco, CA. This has been a destination I have wanted to visit for a long time, and since he was stationed in the Coast Guard there and being that it was my niece's high school graduation it was perfect time to check that destination off my list!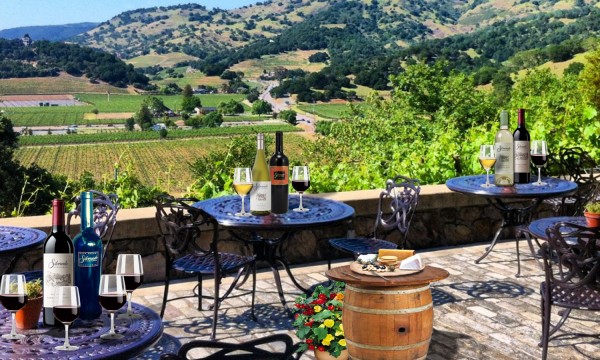 The highlight of this trip was our day to Napa. A scheduled tour of the Silverado Vineyards, established in 1981 by Ron and Diane Miller. Diane just happened to be Walt Disney's daughter so that was extra exciting for me as a Disney fanatic! I asked for permission to share our day with you for this week's blog post, so here goes!
(except from their brochure)
Ron and Diane Miller established Silverado Vineyards to make wines from the historic sites of their estate. The winery borrows its name from the abandoned mining town at the top of the Napa Valley, where Robert Louis Stevenson stayed and wrote over a century ago. Three generations of Millers are still "prospecting" for wine, making something beautiful from the land under their care.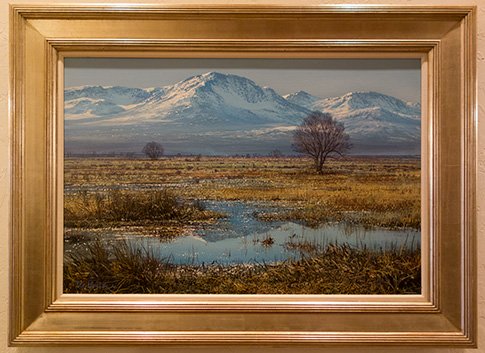 The ranches themselves were first planted to vineyards by Napa pioneers between 1865 and 1895. Each ranch played an important role in establishing the reputation of its growing area; Carneros, Coombsville, Yountville, Soda Canyon and Stags Leap District. The beautiful fruit from these vineyards is the exclusive source of Silverado Vineyards' Estate and Single Vineyard wines; the Miller's highest expression of the Napa Valley they love and admire.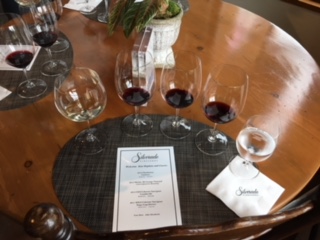 Our wine tasting tour began with a sample of a Rose that they only share on site, as we were introduced to our Host, John Marchesini. John was a wealth of information and made our tour comfortable and informative. As we walked the halls of the winery, we were introduced to Diane's passion for posters from the early 1900's. She loved the colorful display these posters offered and wanted them displayed for all to see. There is actually one from the more recent movie Ratatouille that is now one of only 2 in existence. As we continued we were introduced to Ron's passion for the arts. He collected a variety of paintings, some were paintings used on trains to entice visitors to come to San Francisco.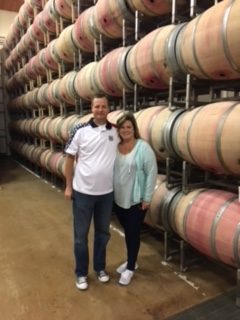 As John opened the door to the room of wine filled barrels, we caught the scent of the wine that escapes through the barrel and that they affectionately call the "Angels Share". It put a smile on all of our faces! John shared how the barrels are labeled, made and stored. We proceeded throughout the pressing room, which is nothing short of impressive as we learned about the very large press to create and separate the juice and then to the bottling room. The Silverado Winery bottles their own wine which is rare as it is quite the operation and the machines are expensive. Although they were not bottling that day, it was fascinating to see the different stages the machine goes through to fill and package the bottles.
Jon Emmerich, Winemaker has been with the winery for 25 years and notes, "What can we do to make the wine better? My work is to show the qualities of the estate in the wine so the wines show harmony and depth." This was evident as we proceeded to our tasting, which was situated in the main area as we were sat near the grand fireplace at a small table overlooking the vineyards! Picture perfect. A nice welcome menu with our name a top, listed our tastings; 2016 Chardonnay Carneros, 2013 Merlot, Mt George Vineyard (limited quantities), 2013 GEO Cabernet Sauvignon Coombsville, and 2011 SOLO Cabernet Sauvignon Stags Leap District. Each had a beautiful quality and it was hard to say what the favorite was. I did favor the SOLO, however. John sat with us and answered our many questions and brought over some additional wines for us white wine lovers. We enjoyed hearing how the grapes change with the weather and how each growing season presents its opportunity to continued creations of fantastic wines.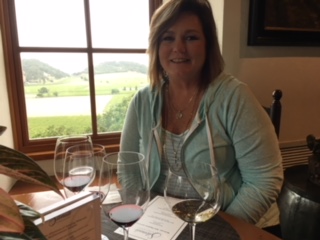 I was so glad we had the opportunity to visit Silverado Vineyards. It was a testimony to the importance they place on the people that work there, the quality of product and presentation. To be successful it these are great qualities for any company to possess. I would have expected nothing less coming from someone from the Disney family! It made for a lovely day and one that I hope you may have the opportunity to have someday!
Visit Silveradovineyards.com to watch a wonderful video, learn more about the winery and maybe even order some wine! I want to thank John Marchesini for being a wonderful Host and for indulging us with the answers to all our questions!