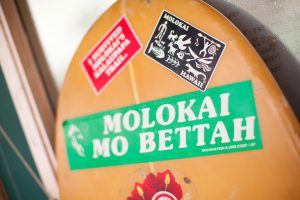 Molokai, known as the Friendly Isle, is the 5th largest Island and home to the longest continuous fringing reef, at 28 miles long. This is a perfect place for scuba diving and snorkeling where you will see natural "finger" coral. The adventure traveler will love this island as it is absent of attractions and commercial activity.
At 38 Miles long and 10 miles wide, this island makes it easy to discover the jungles, and some of the most remote parts of Hawaii. Visit Halawa Valley on the east end and you will not be disappointed by the breathtaking vistas and cascading waterfalls including Mooula Falls.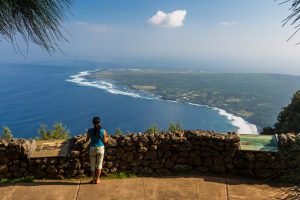 Beaches on Molokai are beautiful but not necessarily the best place for swimming. Despite their wonderful views, the current can be strong and most beaches do not have lifeguards. The beaches welcome picnics which can provide for a great afternoon.
Home to a historic coconut grove in Kaunakakai is a must see on this island. It was planted in the 1860's during the reign of King Kamehameha V. Watch out for falling coconuts!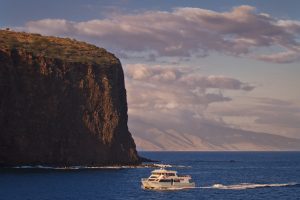 You may want to just take a peek at the island by taking a helicopter from Maui for a fly over this island full of nature. Even though this is a great option you may miss the opportunity to immerse yourself in historic, beautiful natural locations of this great island.