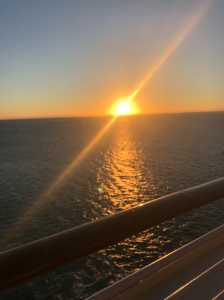 After a great day in port in Key West Florida our team then gathered back together aboard the Celebrity Infinity to participate in some education trainings that we hosted on the upper deck. We then enjoyed hanging out on this upper deck right as we got ready to sail away. We had an incredible view to take in a famous Key West sunset!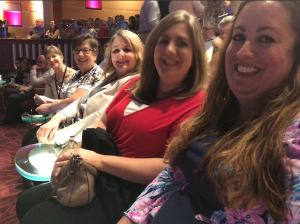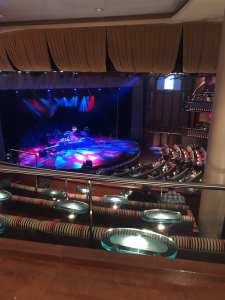 A group of us headed to the theater this evening to take in the entertainment. We loved all of the acts that the Celebrity infinity had! Every night was something new and exciting! there was a great variety of very talented performers.
After the show we made our way to the main dining room for dinner. We loved the meals we had here every night of our cruise. The menu always had a wide selection!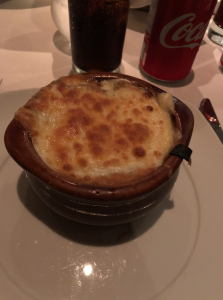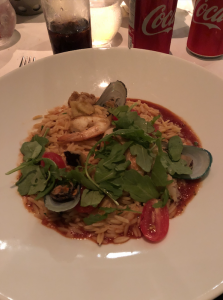 Once we finished our meal a group of us made our way the Constellations Lounge to enjoy Silent Disco! We heard our cruise direct announce before the show that silent disco was going to be going to be happening that evening and we all became very excited and intrigued! None of us had ever attended a silent disco. It was so much fun! You walk into a room of people dancing but it is completely quite! Everyone is wearing headphones listening to the music! Taking your headphones off and just taking in the sight of a room full of people dance to no music was hilarious! You have 3 different stations you could turn your headphones to. Everyone could pick the type of music they liked. We had a blast flipping through the stations together and sharing so many laughs.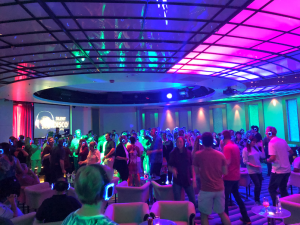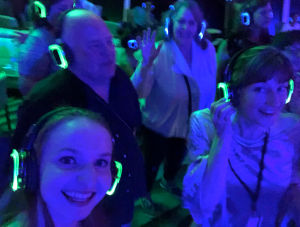 Watch highlights from our evening in our YouTube Video:
Contact our Must Love Travel team today to plan your next adventure!