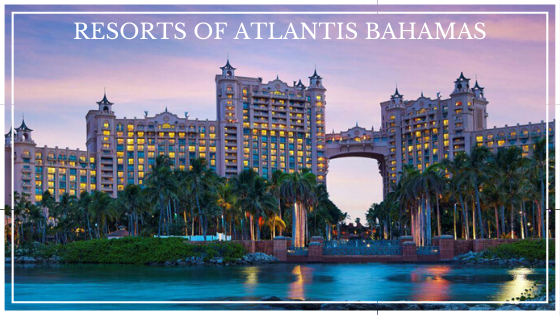 If you are looking for tons of family fun, take a look at Atlantis Resort in the Bahamas. Atlantis Resort offers a huge water park, aquarium, casino (for the grown-ups!), amazing restaurants and pools, pools and more pools! And of course, let's not forget the amazing beaches in the Bahamas.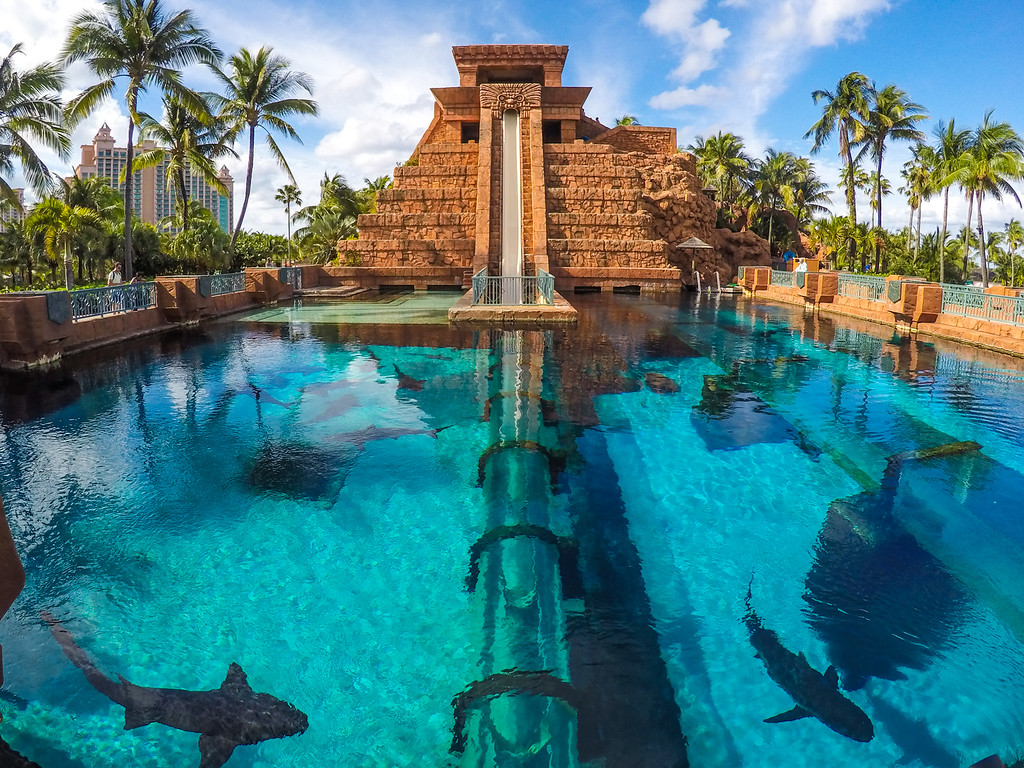 What you might not realize about Atlantas Resort is that there are actually 6 different hotels that you can choose from. Check it out!
The Royal
The Royal is the icon of Atlantis! From the artwork to the experiences, a stay at The Royal is larger than life, with intimate proximity to the world's largest open air marine habitat situated at its center and the famed Atlantis casino by its side.
The Cove
The Cove is elegantly situated between Cove and Paradise Beaches creating the feeling of being cast away on a private, white-sand sanctuary. The luxury property was designed by architect Jeffrey Beers to bring high design together with the bluest ocean and mother of pearl hued sand. The result is an open air lobby that rises and sets with the day, an exclusive pool that sits between two private beaches, stunning and sensual rooms and suites, a collection of unparalleled dining and purposeful service delivered with Bahamian warmth.
The Reef
The Reef offers the conveniences of home and the amenities of a luxury residential community. Adjacent to The Cove, The Reef rests upon the white sand beaches of Paradise Island with the gracious relaxation of the Bahamian culture. The Reef welcomes guests to unplug completely or plug in to all Atlantis has to offer. Residences at The Reef run from stunning studios to three bedroom suites with kitchenette or full kitchens, and magnificent ocean views.
Harbourside
Enjoy both spaciousness and simple charm in the comfortable villas of Harborside Resort. Ideally suited for families or groups of up to nine people, Harborside's villas feel like having your very own island home, right in the center of all the fun.
The Coral
From top to bottom, discover newly designed rooms, a spectacular new pool and cabanas, and a stunning lobby lounge punctuated with Sun & Ice, a Bahamian pastry, coffee, ice cream and gelato parlour. Cocktails poured in the evenings lead to a night at the Atlantis casino, dining in one of our incredible restaurants, or a chance to explore Marina Village, with entertainment, shopping and dining by some of the most beautiful yachts in the world.
The Beach
Barefoot and carefree, The Beach at Atlantis is literally all about the beach itself. Perfect for value- minded guests seeking a casual and tropical, relaxed ambience steps away from Atlantis Beach, the Beach experience does not include room service, but does offer the amenities of Atlantis within easy reach. For a more full-service experience, including room service, we recommend a stay at The Coral or The Royal.
Contact your Must Love Travel Planner today for more information and to book your next vacation!