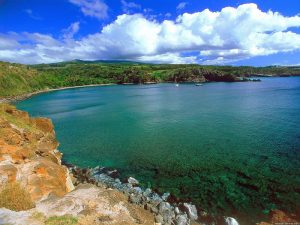 Maui is Hawaii's second largest island. I don't think any traveler has not had Maui on their bucket list. We often hear of its beautiful beaches, watching the sunrise from Haleakala, wonderful food, and amazing scenery. Maui has 5 distinct regions, Central Maui, East Maui, South Maui, West Maui and the Upcountry.
The Upcountry is a not to miss hot spot! Haleakala National Park, known as the "house of the sun" is amazing. It's name comes from an old legend that says there was once a demigod who lassoed the sun from its journey across the sky as he stood on the volcano's summit, slowing its descent to make the day last longer. The Haleakala Crater is 10,023 feet above sea level, which hails visitors to trek to this spot to watch the most spectacular sunrise on the earth. For more hints on viewing the sunrise talk to your Must Love Travel Planner. To view this you will need to make reservations!
Central Maui, at the Kahului Airport, is where you will land when arriving to this wonderful island. As with most of Hawaii's islands, this is where you can view a variety of the culture and get a feel for the locals. Wailuku hosts wonderful charming wooden storefronts around the Market Street area. The first Friday of every month celebrated the local arts and culture. This street party is held from 6-9PM..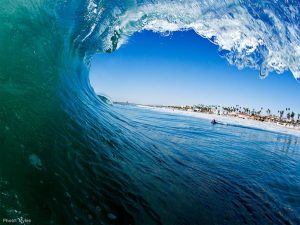 Grab your surfboard and head to west Maui, Honolua Bay! During the winter is the best time to find those big and powerful waves. This is for the pros – but exciting to watch from the bluffs above the bay. If you are not a pro and want to take advantage of learning how to surf or do some diving, you can come in the summer months when things are a big calmer.
In the mood for a refreshing swim? East Maui is home to the Pools of Oheo, also called the Seven Sacred Pools. They are located in the Oheo Gulch area of the Haleakala National Park and will cost $10.00 for a car to enter the park or you can get a 3 day pass for $15. Take a drive toward Hana and stop along the way to experience fresh local seafood, gardens, beaches and more.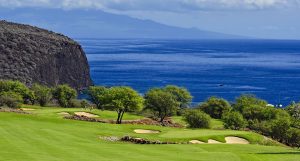 Winding out your stay on Maui, you may want to hit the golf course in Wailea. This amazing luxury resort area is located in the sunniest area of Maui and spans over 1,500 acres of land.
Five luxury hotels, including the Four Seasons Resort Maui give way to staying in style while enjoying the beautiful beaches, or great afternoon at the pool or spa visit. Wailea is home to events such as the Maui Film Festival and February's Whale Week.
#MustLoveTravelHawaii #MustLoveTravelPlanners