St. Clair Brown is an urban winery and brewery in the city of Napa. You'll find tables and chairs located outside its quaint greenhouse and in the gardens itself. You can sample brews or wine, along with some tasty treats made from locally sourced ingredients and the on-site garden.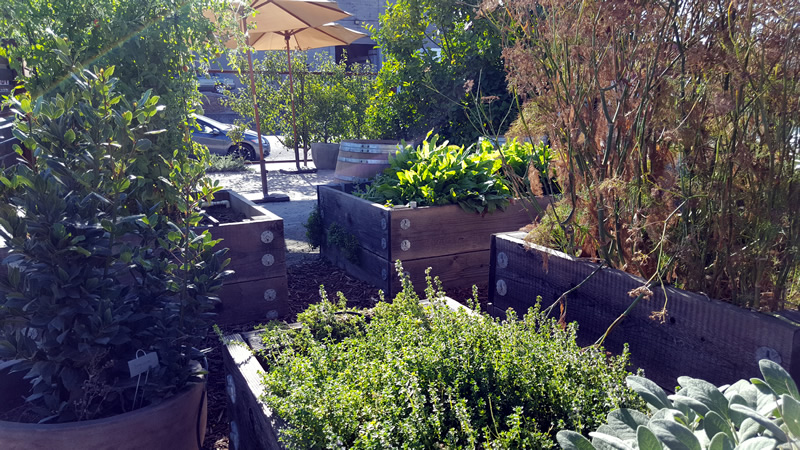 We were first introduced to St. Clair Brown a couple years ago during a small group tour to boutique wineries. We fell in love with atmosphere, the dedication to local ingredients, and the fact that the owners themselves were the ones to conduct our tasting. Having some time on a recent trip we decided to visit our favorite once again.
We were nervous to go back, because you know how sometimes, you remember things differently than they actually were. You have those rose colored glasses and then you go back and you can't remember why you liked that place? I'm happy to report that was ABSOLUTELY NOT the case with St. Clair Brown. It was just as unassuming, friendly and tasty as we remembered. The staff greeted us warmly, inviting us to grab a seat wherever we wanted in the garden. Locals were perched around the area reading books, relaxing with friends, their dogs at their feet…always a good sign in my book!
We already knew we liked the wine, so we decided to try the beer flight this time. To accompany the 3 beers you see in the picture we ordered hummus and crackers. Again, remember that things are locally sourced and the chef puts her own spin on things. For instance, instead of using chickpeas for the hummus, she was using peanuts as a base, with lemon flavored olive oil from a local supplier. The first thing that hit your tongue and made it water was the flavor of the lemon and the finish was excellent.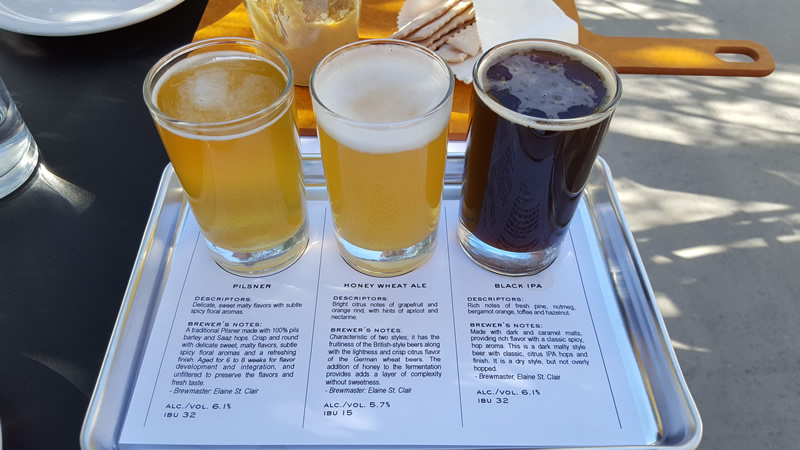 The beer options did not disappoint. Typically my husband is not a stout fan if we're in the States because of the heaviness of it. That was the whole point of the stout brewed here though…it was the taste without the full stomach feeling that you just ate a loaf of bread. As we tested our beers we chatted with staff and asked about their upcoming releases. This winery was where we finally found a California Chardonnay that we liked and we were disappointed to learn they were sold out of it.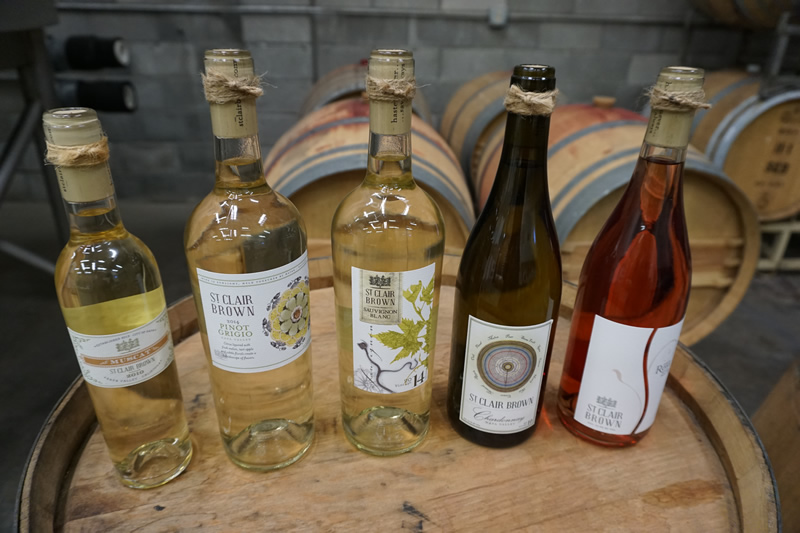 Their upcoming releases intrigued us so much we decided it was time to join their Wine Club. We had pondered it a couple years ago, but never made the move to do it. Now was the time, and we celebrated with a glass of Sauvignon Blanc…a free one, as a Wine Club Member benefit.
If you're in the area of Napa, you HAVE to stop by this winery. It's worth your time, trust me, we wiled away a couple hours here just relaxing and enjoying watching the Wine Train go by.
_______________________________________________________________________________
B
logger, Traveler, Wife, Runner….I'm known as many different things.  But I'm here to be your Travel Professional.  Ever since I was a little girl I had an interest in travel. I would collect the postcards books that my grandparents brought back to me from their travels and I kept them in a special box that I loved to pull out and flip through. As I traveled with my family I started collecting postcards on my own and pictures, maps, and other mementos of my travels.
Believe it or not, I still have those postcards and every once in awhile I'll bring them out and flip through smiling at the memories they bring back. Although I might not collect postcards anymore I collect photos, stories and information on my travels. I love to soak up a destination, reveling in the local food life. I absolutely love sharing my travel stories, foodie moments and special encounters.
Carrie@MustLoveTravel.com
(321) 323 – 9835