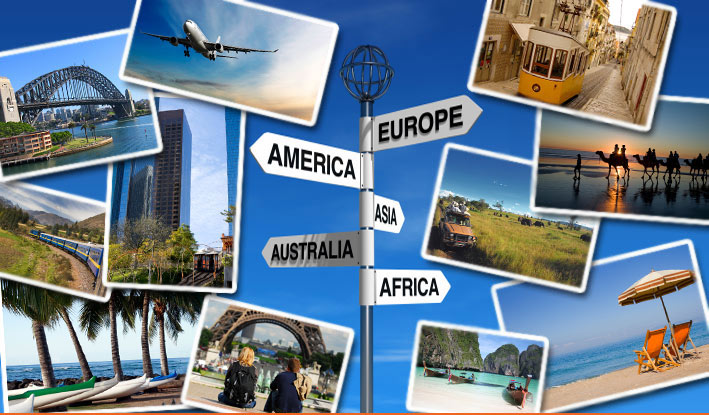 You never know when the opportunity to sneak away to an exotic island, visit Europe or maybe another great location on your bucket list. We have had many clients over the years be surprised by a relative that wants the whole family on a vacation or they may have just won an incentive trip from their company and they have to get their ducks in a row so panic sets in. What do I need? Where do I get it? How long will it take? These are all great questions and important to make sure you are all set and ready to go. I have 3 things I have found for our family that has prepared us for any such occasion to get out of town!
Passports: Passports are needed anytime you travel outside of the country. They are not needed for domestic travel, however, having them as your identification is not a bad idea. Purchasing them even if you don't have a trip scheduled is a great idea! Passports can be costly, approx. $150.00 per person. So this is a great item to budget out. The entire family doesn't need to get them at the same time. You can get one a month or every few months. Passports for Newborn to 15 years of age are good for 5 years and 16 or older are good for 10 years. You will want to take this into consideration and plan the times for renewal as well. Visit: https://travel.state.gov/content/travel/en/passports.html for all the specific legal information regarding passports
Credit Cards: You may not be thinking of it now, but one snag when traveling abroad and wanting to purchase items on your credit card is a foreign transaction fee. This is typically 3% of the purchase price. There are some travel credit cards that waive this fee, which can be helpful if you are traveling where you intend to use your card often for dining, tours, souvenirs, etc. There is a lot more to think about with Travel Cards and I ran across a great article that will be helpful to you. The key is that this item too, takes time to get so planning ahead will relieve the stress! Check out this article for more in-depth details. https://creditcards.usnews.com/travel
Cell Phone Coverage: A simple call to your cell phone provider at any time to discuss international plans or plans just to use when you travel will have you ready to go. It is not just your calling that you should be concerned with, but text and especially data. If you are not in wi-fi, your apps and data can really add up. Check out this article in Smart Traveler for an in-depth look at phone plans and considerations. https://www.smartertravel.com/2018/01/30/best-international-phone-plans/
These are 3 simple things that can be done ahead of time and at any time to get you prepared for travel anywhere!