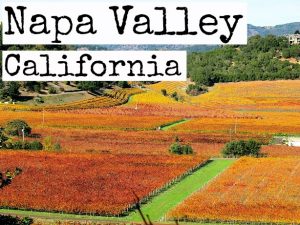 With a growing interest in specialized trips surrounding the interests of couples finding the right Travel Consultant is a must.  You need someone that understands what you're looking for, whether it includes volunteering your time while on vacation, cooking courses, or expanding your palates with tasting experiences, the right Consultant will be able to assist you with these needs.
If wine tasting is one of your interests, I wanted to pass along some tips that my husband and I have learned from long weekend getaways to Napa Valley.  I hope you'll find these helpful and I look forward to helping you with an something you've always wanted to experience!
1. You can basically expect the winery hours to be 9 – 5pm…they are not open late into the evening.
2. Most small wineries (and these are NUMEROUS) offer tastings by appointment only.
3. If you're driving, consider having a designated driver or being cognizant of the amount of alcohol you are imbibing on your tastings. Be sure you've had a good meal before your tastings, there's NO excuse for drunk driving. You can also simply avoid this issue all together by letting me book your on a wine tour. Everything from small group to private tours are available. It all depends on the type of experience you're looking for and the budget you have.
4. Multiple tastings can add up, so be sure to agree on a budget before you head out. The average tasting fees can run from $15 – $60 per person depending on the type of tastings (Reserve wines vs. everyday) the vintner etc.
5. If you plan on purchasing bottles, be sure that you have a way to get them safely back in your luggage. Most wineries or stores in the area will have bubble skins that you can buy or you can ask the winery about shipping rates. They can be quite reasonable, especially if you are considering the purchase of a couple bottles.
6. Many wineries will waive a tasting fee if you purchase a couple bottles or join their wine club.
7. If you don't know a lot about wine, just be honest with them. A good winery will be more than happy to help you with explanations of what you can expect etc. and share information about their wines.
________________________________________________________________________________
B
logger, Traveler, Wife, Runner….I'm known as many different things.  But I'm here to be your Travel Professional.  Ever since I was a little girl I had an interest in travel. I would collect the postcards books that my grandparents brought back to me from their travels and I kept them in a special box that I loved to pull out and flip through. As I traveled with my family I started collecting postcards on my own and pictures, maps, and other mementos of my travels.
Believe it or not, I still have those postcards and every once in awhile I'll bring them out and flip through smiling at the memories they bring back. Although I might not collect postcards anymore I collect photos, stories and information on my travels. I love to soak up a destination, reveling in the local food life. I absolutely love sharing my travel stories, foodie moments and special encounters.
Carrie@MustLoveTravel.com
(321) 323 – 9835