Bermuda is one of the hottest destinations mainlanders are heading to these days. The island has always had its allure, but as the cruise lines have set special itineraries to this beautiful island more and more people are choosing it for their next vacation destination.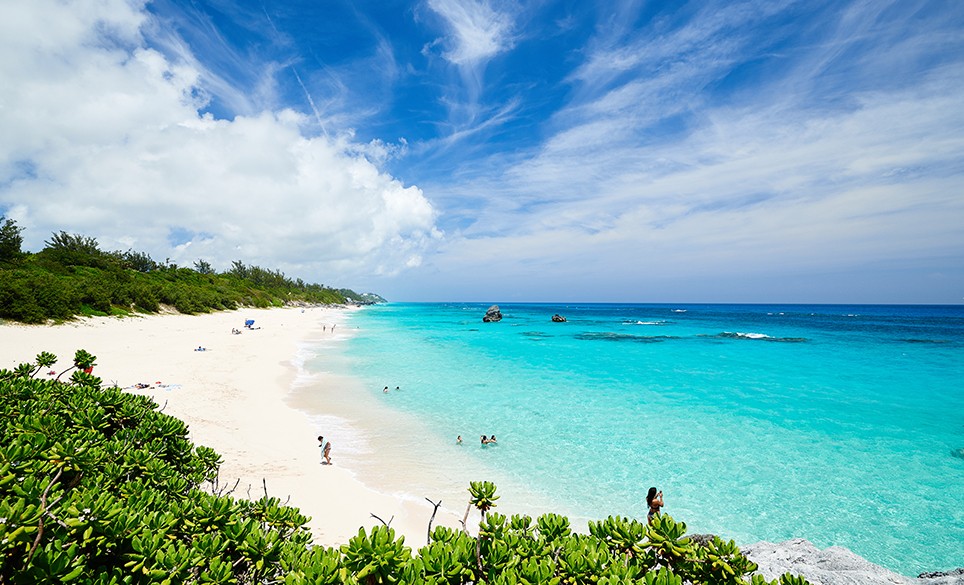 Bermuda is 21-square miles filled with natural beauty. The island has 3 regions, Central Bermuda, and the East and West Ends. Starting with the charm of the East End and St. George's you are transported back in time with history hitting you at every turn. It is home to the UNESCO World Heritage site There is a lot to do here as you visit Tobacco Bay Beach, Tom Moore's Jungle and the Crystal Caves of Bermuda. The Crystal Caves are an amazing natural wonder you will not want to miss. Mark Twain visited and wrote this in a letter.
"We visited a wonderful cave …"The most beautiful cave in the world, I suppose. We descended 150 steps and stood in a splendid place 250 feet long & 30 or 40 wide, with a brilliant lake of clear water under our feet and all the roof overhead splendid with shining stalactites, thousands and thousands of them as white as sugar, and thousands and thousands brown and pink and other tints."
As you might imagine, Central Bermuda or Hamilton is where it is at for glamorous real estate, fantastic shoppes and nightlight. Front street is where you can sit at a local cafe and just soak it all in. For a little more of the natural beauty head to the Botanical Gardens.
If you are arriving by ship, you will arrive on South Shore and near the historical Royal Naval dockyard that anchors the island. Here you will see many wonderful beaches, take a shot of climbing up the historical Gibbs HIll Lighthouse and check out the island views. There is a unique charm located on South Shore as churches are colorful and quaint sightings of a little drawbridge and local dining that is sure to please.
I hope you enjoyed this little taste of Bermuda. There is much more to see and do on this little island that you may want to consider it as one of your next vacation destinations!