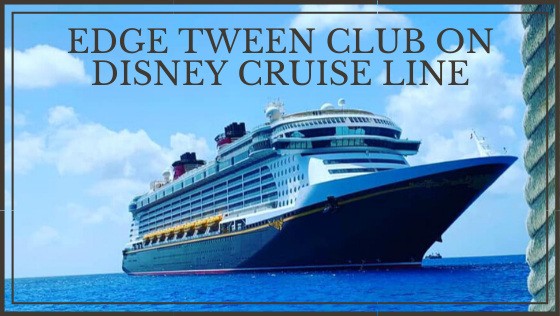 Disney Cruising is an amazing way to spend time together as a family, but it's also a great opportunity for kids to enjoy their own special vacation designed just for them, while the parents get a little alone time and enjoy some rest and relaxation.
Most cruise lines have an activity area for Children, and some cruise lines have activities for Teenagers… but what makes Disney Cruising extra special is how much attention has gone into creating a space that is specifically for Tweens, ages 11 – 14, called EDGE!
Edge is an activity center just for Tweens! Watch movies, play games, enjoy arts and crafts and more with other cruisers your age.
While the Edge experience aboard each pair of Disney ships differs, the idea behind them is the same: Edge provides Guests ages 11 to 14 with their own special hangout where they can connect with other tweens from around the world. Equipped with high-tech entertainment including flat-screen TVs, computers and video games and featuring daily guided activities, this interactive play space is bound to become your tween's favorite on-ship destination!