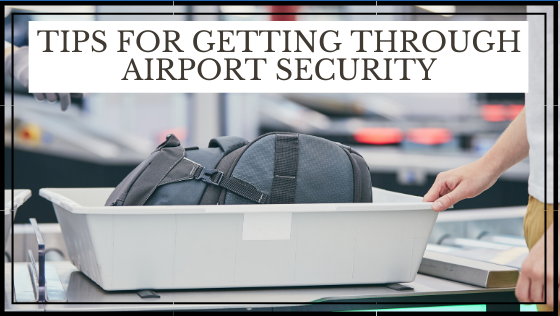 Let's be real. Traveling can be stressful! One of the most stressful parts is getting through airport security. Here are a few tips for getting through security as quickly and stress-free as possible.
Be polite and listen to TSA officials
It's easy to get frustrated and lose your cool. But I promise you, yelling at or being rude to TSA officials will not help you get through security any faster. In fact, it could cause a huge delay and in some cases, may get you into some very serious trouble.
Stay calm, listen to the instructions the TSA officials are giving you, and be polite. Feel free to ask questions if you aren't sure what to do.
Check your luggage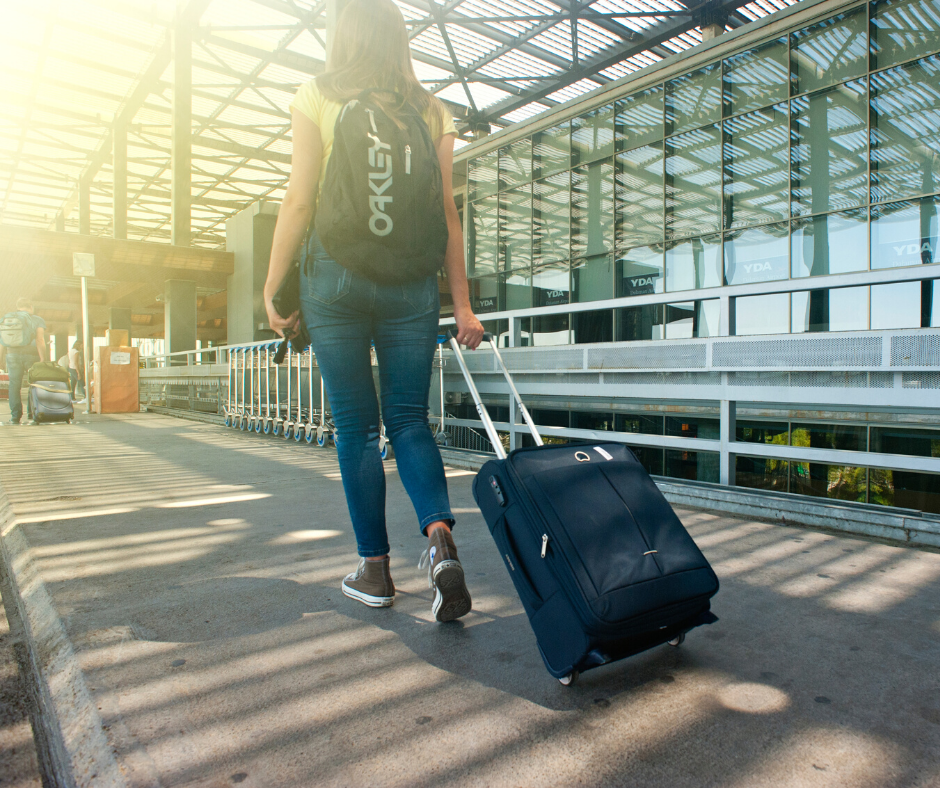 It may add a little time to your travels, but it is a lot easier to get through security if you keep your belongings to a minimum. The smaller the bag you are carrying, the easier your security experience will be.
Understand and follow the Liquids Policy
The law reads like this: 3.4 ounce (100ml) bottle or less (by volume) ; 1 quart-sized, clear, plastic, zip-top bag; 1 bag per passenger placed in screening bin. One-quart bag per person limits the total liquid volume each traveler can bring. 3.4 ounce (100ml) container size is a security measure.
So make sure you remember Liquids 3 – 1 – 1 when packing your carry-on bag.
3 – 3.4 ounces per bottle
1 – 1 large ziploc bag
1 –  1 bag per passenger
If you are over the liquid limit, it will be thrown out. And that is never fun. Also, make sure you understand what qualifies as a liquid. Sometimes food items will be thrown out, such as peanut butter or yogurt.
Keep documents and loose items organized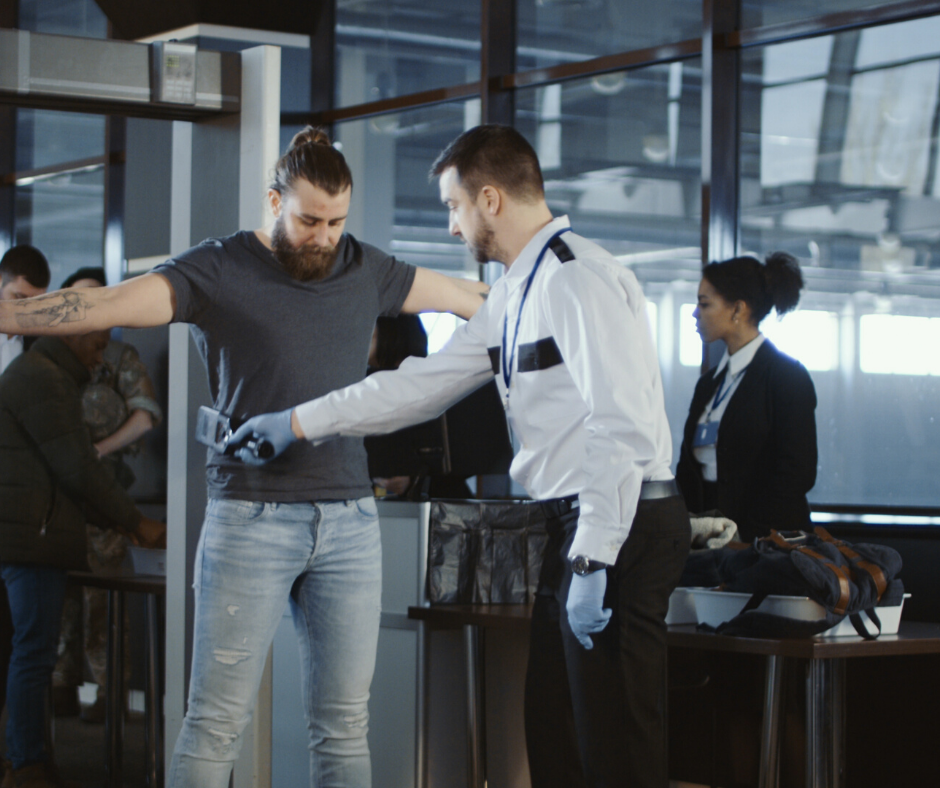 Don't be that person who finally gets to the TSA agent's desk, then realizes they have no idea where their passport is located and has to dig around their bags…this will drive the people behind you crazy. Keep your travel documents in an easy-to-reach pouch or at the top of your bag, so it's readily available when you need it.
When it comes to loose items in your pockets, such as iphones, jewelry and coins, you'll be required to put them away very quickly once you arrive at the conveyor belt to go through the security scanner. Be prepared, and before you get into the line, store all loose items in a pocket of your carryon bag. This will avoid your loose items being thrown into bins, and will minimize the chance of forgotten items.
Wear slip-on shoes
Shoes that are easy to slip on and off make getting through airport security faster. You'll also want socks to protect your feet during the time you have your shoes off.
Make it easy to unpack your tech items
All electronics larger than a cellphone need to be placed in their own bin. Don't pack your laptop or tablet at the bottom of your bag, or you'll spend a lot of time unpacking (and repacking) your carry on for the TSA agents.