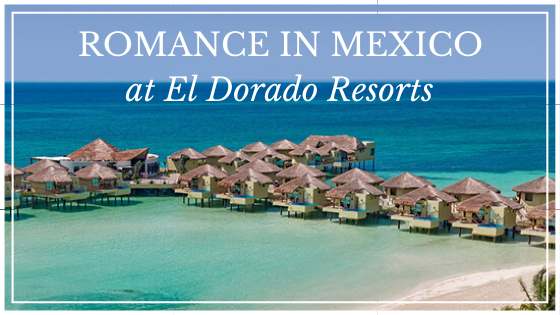 I always compare the El Dorado Resorts, located in Mexico, to the Sandals Resorts located throughout the Caribbean. And I only make that comparison because everyone knows what Sandals Resorts are, as they advertise all over the place. But El Dorado is more of an industry secret, or a hidden gem.
El Dorado Resorts are owned by Karisma, one of my favorite Resort brands in Mexico. Here is how I would break down the El Dorado Resorts…
El Dorado Royale
Karisma's flagship Adult Only property. Royale is great for groups, couples, friends, singles. You really can't go wrong! Meet up for a drink at JoJo's on the beach before dinner, and you've found one of my personal Happy Places. Every evening you'll find entertainment available, and many of the bars are open late.
El Dorado Casitas Royale
Located adjacent to El Dorado Royale, Casitas is your more upscale, boutique-style Resort. All of the Casitas Suites feel like individual units, and many offer private pools, or you can choose a swim-out category if you want easy access to the pool bar (my favorite!). Casitas is a great choice for couples looking for a more quiet, intimate experience during the day, but still allowing access to some additional entertainment at Royale in the evenings.
El Dorado Seaside Suites
Seaside is much smaller and more intimate than the other El Dorado Resorts. This would be my top pick for a couple looking for a relaxing, romantic getaway. You'll find more couples at this Resort than some of the others. And the amazing thing about Seaside is that almost every room has an ocean view!
El Dorado Maroma
Maroma is the home of the amazing Over-Water Bungalows, which are currently the ONLY over-water bungalows in Mexico! Maroma has a very asian flair to it, which I just love. Maroma has a very peaceful, relaxing atmosphere, with amazing food, beautiful pools…and did I mention the over-water bungalows??
Would you like more information about El Dorado Resorts? Contact your Must Love Travel Planner today!