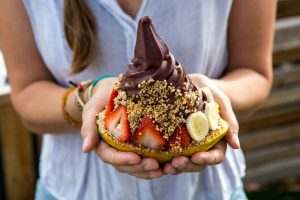 There are six islands that make up this wonderful state and each island has its own personality and desired experience. Besides the wonderful year round weather, tropical yumminess, Hawaii is full of wonderful places to visit.
In this post, I want to take you to the Heart of Hawaii –Oahu. There are 5 regions of Oahu which include, Honolulu, Central Oahu, Leeward Coast, North Shore and the Windward Coast. The island is a perfect mix of the ancient and the modern infused with the Hawaiian culture and experiences.
I plan to travel to Hawaii this fall, and Central Oahu has been on my bucket list for years! Pearl Harbor has its draw that any American would be proud to stand foot on. A moment in time that changed the course of history. Walking the harbor, hearing the stories from survivors, and taking it all in would be a moment no one could ever forget. Planning your day there will require reservations and great walking shoes! The Passport to Pearl Harbor will allow you to see it all.
Passport to Pearl Harbor Tours Include:
Attractions
Adults
Kids (4-12)
---
USS Arizona Memorial
Narrated Tour
$7.50
$7.50 
---
USS Bowfin Submarine and Park*
$15
$7
---
Pacific Aviation Museum
Pearl Harbor*
$25
$12
---
USS Battleship Missouri Memorial*
$29
$13
---
* Prices are subject to change
---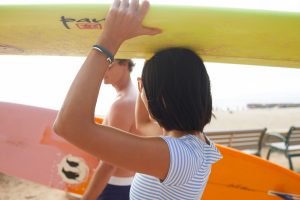 If you are more adventurous, the North Shore will transport you into the world of the surfer. You will want to go between November and February for the big waves, but don't plan on riding those as they should be left for the professionals! During the rest of the year you will see a more calm ocean. Haliewi is a perfect little surfing town where you can shop, eat and enjoy! Not far down the road you can visit the Polynesian Cultural Center and the old plantation town of Kahuku.
Whale watching is another favorite among tourist. December to May you will find these beautiful Humpback Whales, however February is peak season. These whales are considered native to Hawaii as this is where the vast majority are born. For the Hawaiians these animals are treated with great respect.
ONO! A word you will use often. It means delicious. When you look at the culinary journey you will take on a visit to Hawaii you will be in heaven. Not only is Hawaii rich with their own flavors, but it is a melting pot for many of the worlds wonderful culinary treats. Don't miss out on the local out of the way places and make sure you don't pass on all of the street foods!
Rounding out a perfect stay on Oahu is to dive into Honolulu. With cultural arts, food and shopping you can explore for hours! Staying on the famous Waikiki Beach where with Luau's and beautiful views will take you back in time, perhaps staying at the Moana Surfrider, Waikiki's first hotel will offer the nostagia you might be looking for.
Stay tuned for more on Hawaii. More islands, in depth look at its culture and more!
Next…Kauai!