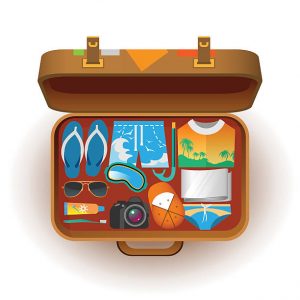 The hardest part about a trip for me is the packing and the pre planning! Especially for a destination or resort I have never been before. So I wanted to share just a few things with you today to assist you in your packing for your romantic getaway!
Destinations such as All- Inclusive Resorts and Cruises are great for romantic getaways and require a similar packing list. You are headed to warmer climate, will spend a lot of time relaxing and sunning, and then have dining to plan for. Pretty simple right? Well, then there is the question – how dressy?
Below are just a few things to take in consideration when preparing and packing for your trip.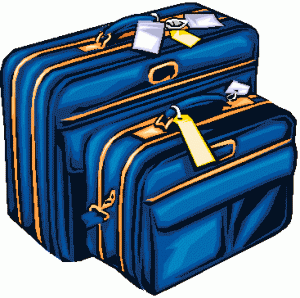 Luggage: Don't try to cram everything for the both of you in one large suitcase! I have see far too many couples stuck with baggage weight over charges that far exceed the cost of paying for one checked bag per person. Generally this cost is approx. $25.00 per bag each way. I have seen overcharges one way exceed $150- $200. 50lbs is your usual weight limit so invest in luggage scale that you can find just about anywhere to weigh your luggage prior to travel. Never fill it the 50 lbs on your scale just incase it is off a few pounds. Most airlines allow you to bring one personal item and 1 carry on with you on the plane. Make use of this for some extras and especially for the items you will be purchasing at your destination.
Tote Bags: Bring a medium sized tote bag in your luggage to handle items you will be carrying to the pool, beach or on excursions. These totes should be ones that are lightweight and lay flat in your luggage. They also come in handy if you indeed have too many things to carry back home and need just a little more space.
Purses: For women this may be a tough choice. We have cell phones, identification and personal items that you need to bring with you, but not necessarily always carry with you. A cross body purse is your best option. It may not look the best with your dress, but will come in handy when you want to go to dinner and dance afterwards or if you are on an excursion and want your hands free. Clutch purses or satchel styles leave you open to forget them and are cumbersome to carry.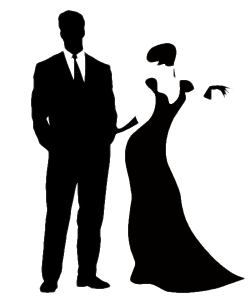 Clothes: Most days you will be in Swimwear during the day. So bring a few bathing suites and a nice cover up for ladies and t-shirt for men when you want to walk around the resort or ship. Cover-ups and t-shirts are required at any dining location as well. A few short outfits for walking, non-water excursions and daytime dining. Evening Dining can range from resort casual to dressy. So for men, always check with your travel agent if any of the locations require a jacket and tie. There are some ships and resorts that do require this. Ladies, simple cocktail dresses or that famous little black dress with great jewelry will be perfect. Long formal gowns are not typical, but always double check with our travel agent to be sure. Appropriate footwear for the outfit is required – but don't over do it. You don't need a pair of shoes for every outfit, so consider a nice dress sandal for ladies that will go with everything and nice dress loafer for men. Bring sandals for the daytime and tennis shoes if you want for walking and time at the gym. Don't over due the variety of clothes you need and bring things such as bottoms that can be worn again with another top/shirt.

Personal care: Most resorts/ships will have blow dryers, shampoo and conditioner so you don't need to stuff those things in the bag. Ladies, you can limit your cosmetics to a few of the must have items. Remember to bring small sizes 3 oz or under for all liquids. Sunscreen is a must!
Medications: All medications that you bring should be in the original container clearly marked with what it is. It is also good if you are on regularly required medication to get an extra prescription from your doctor to carry just in case.
Lastly, you are on vacation right? Well if you are scheduled to arrive early to your destination through in your bathing suite or a change of clothes as your room may not be ready yet and you will be sure to what to start drenching yourself in all the fabulous sunshine!