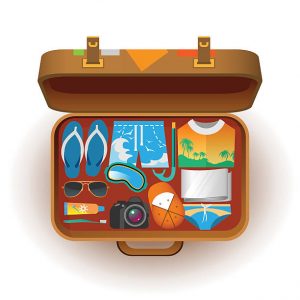 Going on a cruise vacation is an exciting adventure! You and your traveling party have an experience ahead of you full of discovery and relaxation! With your Must Love Travel agent handling all your travel details all you have to do is sit back, enjoy and of course pack your suitcase! Today we are going to look at a few key points to keep in mind to make the process of packing for your next cruise easy and fun!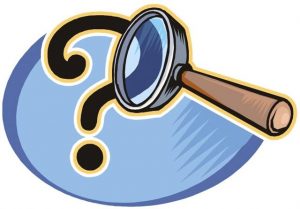 Research
A lot of what you pack for your upcoming cruise should be based on where you are headed. Are you experiencing the breathtaking wildlife of Alaska? Or will you and your family be soaking up the sun on a beach in the beautiful Caribbean?  These two destinations are examples of very different climates. It's important to research prior to packing your clothing what the weather will be like during your cruise so you know what to prepare for. You can always turn to your Must Love Travel agent for advice. With our agents experience and vast knowledge of many destinations they can give you great input on this matter.

Just In Case
We have all heard the classic saying, "It's better to have it and not need it, than to need it and not have it." These are wise words to keep in mind when packing. For example; it can be smart to pack additional toiletry items such as medications, allergy relief and first aid products. You never know when you might be in a situation that one of these items could come in handy.  Another 'just in case item' might be a light sweatshirt jacket. Even if your heading to a sunny, tropical destination it's important to avoid only packing shorts and tee shirts. You should always prepare for if it might be breezy sitting out on the rooftop deck one evening, or if the AC is on high in the dining hall. A light jacket is always great to just have on hand.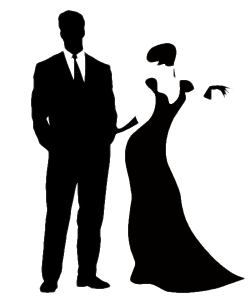 Dress Codes
It's important to research or ask your agent about any dress codes that might be present on your ship or at certain onboard restaurants you plan on dining at. Some restaurants have a formal attire dress code. Being aware of any policies will help you chose what outfits to bring. Another item to pack for your cruise is a pair of sneakers. I know personally I love to live in my flip-flops when on vacation! However, when cruising some activities or excursions require appropriate closed-toe footwear. Bringing along your favorite sneakers is a smart choice to guarantee you will be able to participate in all events and activities.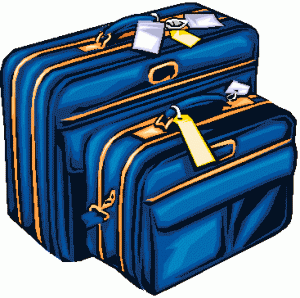 Luggage
Some cruise lines have limits on how many luggage bags you can bring and restriction on the size and dimensions of your bags. Being aware of this and checking the size of your suitcase at home prior to arriving for your cruise will save you a lot of time and hassle at the port. It's also crucial to be aware of any restricted items that are not allowed on the ship. You don't want to risk having any of your items confiscated by the cruise line. You can find information on what you can and can not bring on your cruise line's website or by asking your agent.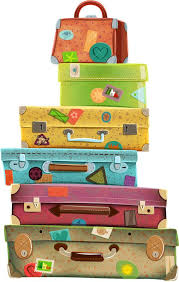 Don't Over-Pack
This is a great tip for whatever kind of trip you are going on. Make sure you have just what you need and try to avoid over-packing. Think about what you will absolutely need and stick with the basics. Travelers typically always return with more items than they depart with. You want to leave extra room in your suitcase to be able to bring home souvenirs and gifts!
Stick with these guidelines and you will be a packing pro for your next cruise! Stay organized, smart and have fun! Packing always symbolizes the beginning of a great adventure ahead!