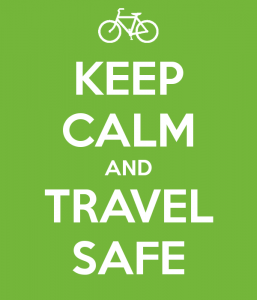 While no one can say with certainty that any destination is 100% safe, we strongly encourage our clients to use care and common sense – no matter where they travel – to maximize their safety and security. For example:
Leave a copy of your itinerary and passport data page with a friend or family member back home so you can be contacted in case of an emergency.

Know and respect the laws in the country you are visiting. o Remain alert to your surroundings at all times. Follow your instincts and avoid any areas or situations that seem as though they could become dangerous.
Avoid all demonstrations, as even peaceful ones can quickly become unruly and a foreigner could become a target of harassment. If caught unexpectedly near a 4 demonstration, obey instructions from police and leave the area as quickly as possible.
Ask tour guides and hotel officials about any planned demonstrations in the locations they plan to visit.
Do not display expensive looking jewelry, large amounts of money or other valuable items. Also, do not leave luggage unattended in public areas and do not accept packages from strangers.
Check with your cell phone provider prior to departure to see if your phone is capable of roaming on GSM or 3G/4G international networks.
Check your medical insurance coverage to make sure it applies overseas. If it doesn't, consider buying travel insurance that covers overseas medical attention and medical evacuation.
Do not display large amounts of money. Place small amounts in different pockets to assist with this or use credit cards or travelers' checks.
Make copies of your credit cards front and back and place them in a secured place for your records (room safe). This can be very useful if you need to report a lost or stolen card.
If you see something suspicious, call 911 immediately. When you return to your hotel, use the main entrance especially in the evening.
Be wary of solicitors. Use reputable places of business for all your entertainment transactions.
Travel in pairs or groups if possible.
Always have a meeting place for the kids to meet you if they get lost.
Small children should have their name and phone number placed on their clothes label or the inside of a shoe flap with a permanent marker in case they are lost.
Small children should always be led by the hand when crossing the road or near busy streets.
Teach your kids your name, house phone and cell phone number.
Use the sidewalk and pedestrian crossings.